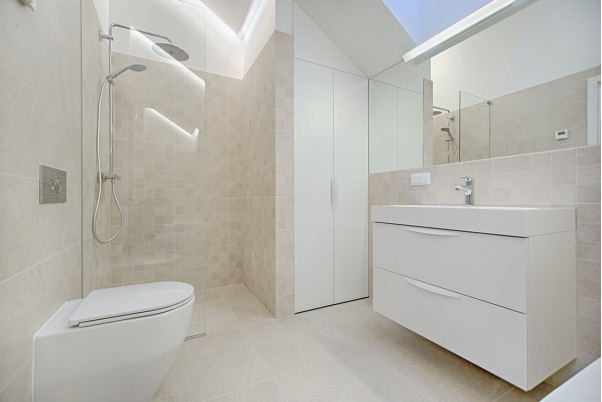 Are you considering of remodeling your bathroom? On average, Americans spend around 8 minutes every day in the shower, according to the Centers for Disease Control and Prevention (CDC). In recent years, walk-in showers have become very common as people are inclining toward saving water and space, however, much still depends on your personal preference and lifestyle.
Here's a helpful guide on why installing walk-in showers is a good decision.
Walk-In Showers Take Up Less Space
Even though modern shower stalls are luxurious nowadays, it normally takes up less space in the bathroom, leaving room for a larger sink and other bathroom fixtures. On the other hand, a tub takes a considerable amount of space, which leaves less area for other amenities.
Walk-In Showers Are Easier to Clean
Cleaning the fixtures of a tub is more time-consuming, and it can be a challenge for some people. Many people get tired of deep cleaning their bathtubs and decide to change them due to the dirty fixtures. Washing away the walk-in shower area is much easier.
Walk-In Showers Use Less Water
The US Environmental Protection Agency (EPA) states that a bathtub requires around 70 gallons of water while a shower uses 10 to 25 gallons. The amount of water used can also be reduced if you decrease the duration of your shower, contributing to saving water.
Walk-In Showers Are Disability-Friendly
Walk-in showers can be an essential need for some people. They are also safe for use when a family has children around so that there's no danger of drowning in a tub due to negligence. Walk-in showers are also easier and safer to use for the elderly, those with limited mobility or those who are differently-abled.
Walk-In Showers Are Comparatively Cheaper
Installing a walk-in shower is a cheaper option than a tub, as less labor is required to set up the bathroom fixtures. They're also easier to maintain and reglaze if there are cracks or damage in the stall compared to a bathtub.
You can contact us to install a walk-in shower and our skilled staff can help you modify your bathroom using the Tubcut method. Our licensed team will make modifications that are reversible in case you change your mind. Call us now for reglazing, repairing or installing services and avail our special offers in New York.