A bathroom renovation is second only to a kitchen renovation in terms of how expensive it is. But you don't want too many renovations to make your bathroom look luxurious or picturesque. If adding a new shower or installing a new vanity seems too expensive, there are still several ways your bathroom can get an Instagram-ready look.
Upgrading smaller details such as bath mats, storage options, or mirrors can quickly elevate the look of your bathroom without breaking the bank. Whether you're planning a whole bathroom remodeling or some minor upgrades, here are some ideas that can make your bathroom look stunning.
1. Neaten Your Space
The traditional look of jars and boxes isn't for everyone, but some people use these to keep their toiletries more hidden.
You can store several items into jars, such as a soap or toothbrush. You can even keep your cotton swabs inside a box. Neatening your space will make it appear more appealing and spacious.
2. Hang an Elegant Mirror
Most people settle for contractor-grade mirrors from a local hardware store. Choosing a more unique mirror can upgrade how your bathroom looks and uplift your space into something more than just functional.  You can look for vintage detailing or exciting shapes, antiques, or even a grand-sized mirror; the options are limitless. To get a good deal, flea markets are the place to be.
3. Wall Treatments
While adding wallpapers can be time-consuming and costly, the efforts pay off. If you feel like your space needs some pizzazz, fork out for wallpaper rolls before a bathroom refinishing. These can ensure endless customization options for you, including an accent wall.
4. Adding Marble
Marble is the easiest way to take things up a notch in any bathroom. It's associated with sophistication and elegance. You can also use marble in numerous ways, from showers to floors to vanities and containers. However, if you're on a budget, a few simple tile options will do.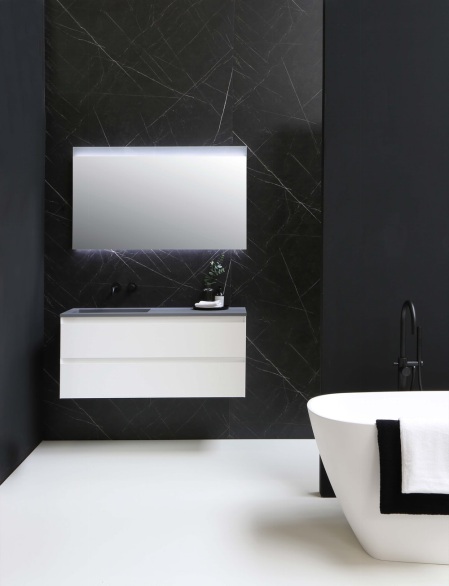 At Reglazing Plus, we've been transforming bathrooms across Brooklyn, New York, for more than 20 years. Our vast experience ensures that your bathroom looks as attractive as any other room in your home. Besides an entire bathroom renovation, we also offer bathtub reglazing, complete bathroom refinishing, tub cut, bathtub refinishing, and more! Contact us today for more information about our services.