It goes without saying that your bathroom is probably the most used room in your home. Just like anything else, your bathroom needs repairing and maintenance from time to time.
Some people take the responsibility upon themselves to do it, while others look for a professional to help them with this complicated task.  A few loose screws and un-tightened pipes can lead to a disaster, which will end up costing you a lot more money than what you were trying to save.
Therefore, hiring a professional would be the best and advisable option, considering how quickly things can go wrong with the smallest mistakes.
That brings us to the question, how do we know who the best person for this job is?  This blog will take you through four key pointers you should always look out for when hiring a reglazing professional.
Check Their Credibility
Whenever you're looking to hire someone, you should always check their background and track record to ensure that they are legit and qualified to do that job. Regardless of what the job might be, ensuring that the person/ company can do what is being asked to can save you from damages and heavy expenses that might incur. A few ways to do that would be to check their website, testimonials from previous or existing clients, any social media account, and their portfolio consisting of previous projects they have worked on.
Do They Have A License Or Insurance?
This is one of the most common things people overlook when engaging in someone's services. The person or organization you hire must have Workmans Compensation Insurance and Liability Insurance. This protects you from paying money for any sort of compensation or damages that might take place on your property while they are working.
Do They Provide Warranty?
Make sure the contractors/company you choose to hire is giving a warranty for the work they are doing. Those who do not offer a warranty or refuse to do so might not be the best choice for you as they are unwilling to stand by their work and take responsibility for it.
You will be held responsible for any damages that happen immediately after they have completed their services, and you will end up spending more money to fix them.
What kind of materials do they use?
Many companies/contractors will go with cheaper products to be "cost-efficient." The important thing to remember is that these cheaper products are made from even cheaper raw materials, consisting of harmful chemicals.
They can be extremely dangerous to anyone exposed to them, let alone bathing in a tub coated by these chemicals. These products can cause extreme skin reactions, so always double-check what products are being used and what ingredients are used to make those products.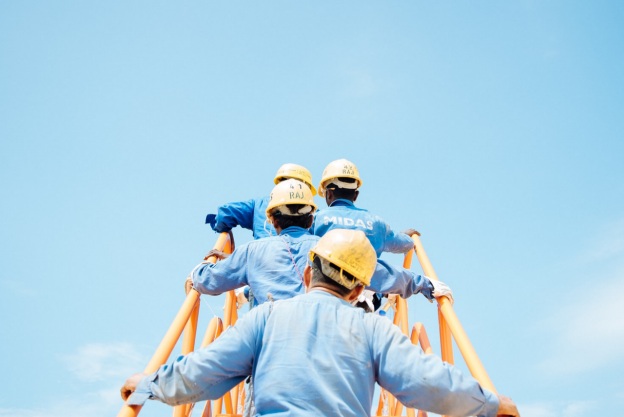 Sit back and let the Pros take over
Why take the headache of doing such a task when you can be spending time with your family while the pros do their job. At Reglazing Plus Inc., we are a bathtub reglazing company in New York that has taken care of thousands of customers over the last 20 years. We only employ experts in bathroom remodeling.
Contact us today to get a free estimate.