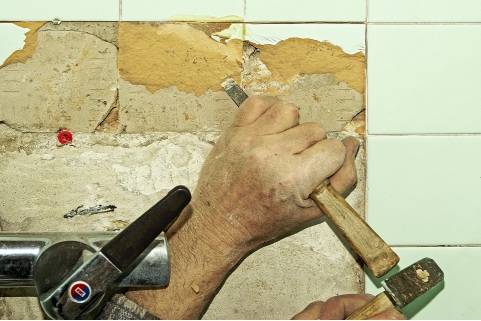 Creating an illusion of a bigger room is a more clever move than actually getting a bigger space. But, honestly, you don't need the extra bathroom space. All you need are tricks that you can completely transform your space with.
There are many renovation ideas to make your small New York bathroom look big and spacious. Ideally, the wall opposite to bathroom door should be a mirror wall. So when someone enters the room, it makes a space look larger. Here are some more ideas to help your bathroom look bigger than it is.
Shelves rather than cabinets
Move everything up. Once you realize you have a smaller space, you should invested in installing shelves in the bathrooms.
It's also more convenient to have everything in easy reach rather than looking through your drawers and cabinets for items. In addition, you can modify the shelves to the theme of your bathroom.
Rethink that large sink
Nobody needs a large sink, and if you have less space, you will need as much space as you can get. So instead of installing massive sinks, use a corner of the bathroom with a unique triangular sink. It not only saves you tons of space but gives your bathroom a quirky look.
Install a skylight
We all know that daylight can brighten any room, but it can also create the illusion of a larger room. So adding a skylight in the middle of your bathroom will open up the space. This will also make your bathroom look aesthetically appealing, since natural light works wonders for any interior space.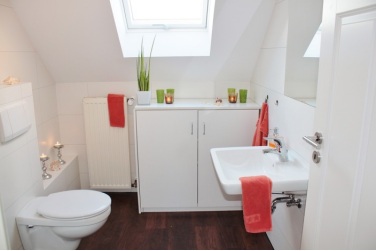 Tiles from the floor to the ceiling
If you are looking for a chic and unique way of creating a bigger space, install tiny tiles in your walk-in shower, you can expand that wall further. Without a doubt, your bathroom will start to look bigger.
All white bathroom
An all-white ceramic bathroom is always classy and sophisticated. The white opens up the room and tricks the brain into thinking the space is larger than it is. This means your toilet, sink, and bathtub should be sparkling white. There's no place for a dirty and dull-looking ceramic. If you already have white ceramics in your bathroom, get them refinished to make them extra white.
If you're tired of dingy and old bathtubs, give yours a new look with bathtub reglazing in Manhattan, NY. At Reglazing Plus Inc., we have done bathtub refinishing in Manhattan, New York for many clients over the years. Our experience makes us one of the most popular bathroom refinishing companies in Manhattan, NY. Contact us today for your bathroom renovations!