According to a report, about 90 kids drown at home every year, where a whopping 66% of such incidents take place in the bathtubs. If you want to keep your bathrooms safe for young children and infants, you need to keep a close eye on them when they go to the bathrooms. Here are some easy ways to improve your bathroom's safety for young children.
Avoiding Slips and Falls
More than 2,200 children undergo fatal injuries in their homes each year. A majority of these cases include slip and fall accidents. Slips and falls leave long-lasting scars and tending to these injuries is also very costly.
Install bathtubs that ensure child safety. Don't use throw rugs in the washroom, and ask your children to sit while they're bathing. Besides, we also recommend you install grab bars in the tub or on the shower doors for additional security. You can also use faucet coverings to ensure that your child won't cut themselves if they fall in the bathroom.
Avoiding Water Accidents
If you want to prevent accidents like bumping heads, or drowning, never leave your child in the bathroom without adult supervision. Install child-safety locks, install caps for all the outlets, and don't keep electrical appliances near the tub or sink.
If you want to prevent your child from turning on water when you're not around, you should install child-proof tub knobs. Besides, a high water temperature may burn your child, therefore, always be mindful of the temperature of the water.
Reducing Accessibility
Children love exploring things. If you keep razors in your bathroom or different soapy things, your child may take advantage and use your bathroom as a playground, which can eventually result in a serious injury. Children also try to scale bathroom walls, but you can prevent this by installing high-quality locks on the door, using doorknob covers, locking away sharp objects, and supervising their bathroom time.
Looking for Bathroom Remodeling in Manhattan NY?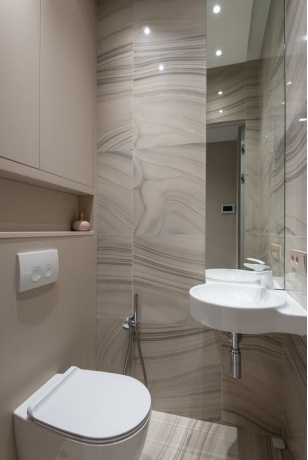 At Reglazing Plus, Inc, we offer the best Bathtub Reglazing Liners, walk-in tub, bathroom renovation, and bathroom remodeling services in Manhattan NY at cost-effective prices. If you're looking for reliable bathroom refinishing companies near you, you're at the right place. Feel free to reach out to us to discuss your queries and get the best-in-class professional bathtub refinishing services at affordable prices.
Contact us today!