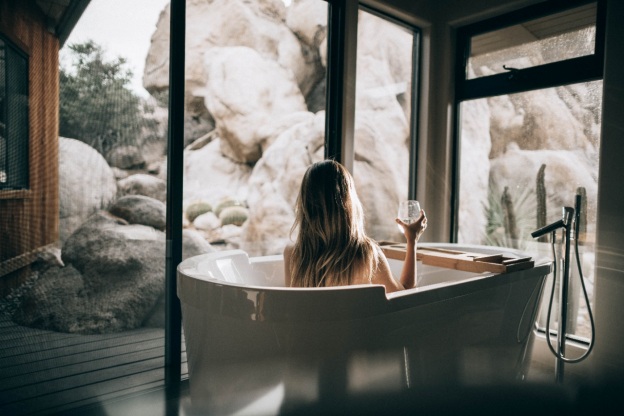 When we're all spending most of our time indoors due to the lockdown, getting bathroom gadgets can improve a significant aspect of our lives. The bathroom accessory market is expected to grow by 4.8 billion dollars during 2021-2025, and recent innovations are a huge contributor to its growth.
Here are three awesome bathroom gadgets that you can use.
Enjoy Your Bath with A Wine Glass Holder
Let's address the elephant in the room, shall we? It's taboo to even talk about eating in the bathroom, although we all must have done it at some point in our lives. Whether it's sipping coffee while being late to work or having wine in the bathtub, we've all have been a part of it.
If you're looking to enjoy some 'me time' in your bath, a wine glass holder is a perfect gadget to have. Handling a wine glass during a bath can be a big hassle. By using this holder, you can enjoy a glass of wine with a warm water bath and escape the worries of your stressful life.
Avoid Germs With a Touch-Free Liquid Soap Sensor
It's no secret that bathrooms are a hub for colony-forming units (CFUs). While there's no escape from these germs, you can at least try to avoid them as much as possible. This is where a touch-free liquid soap sensor can play its part. It uses motion sensor technology to detect your hands and automatically drops soap for you.
Walk-In Tubs Can Change Your Life
Walk-in tubs are the talk of the town.
You must have used conventional bathtubs all your life and know that entering and exiting a bathtub is a big hassle.  A walk-in tub consists of a door that can provide the elderly, the disabled, and the kids easy access to the bathtub. Since a walk-in tub allows the elderly to take a bath easily, it can pave the way for their hydrotherapy which has massive health benefits for them.
You must understand that even though walk-in tubs have various benefits, they don't come at an affordable price.  A basic walk-in tub can cost a whopping 2000 dollars, which puts off a lot of people from buying it.
Bonus Tip: Not many people are aware of the fact that you can convert your existing bathtub into a walk-in tub. Tub Cut method is used by professional bathroom renovators for this conversion.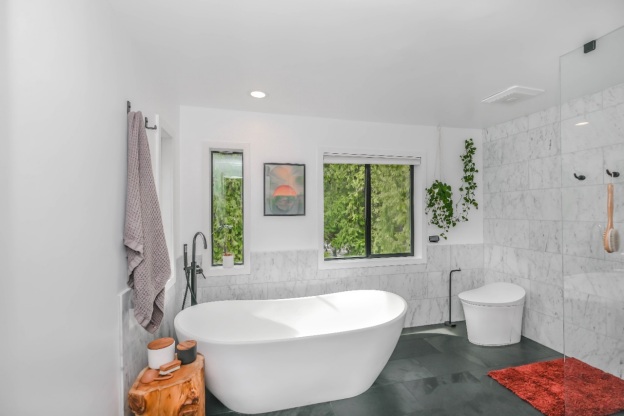 Get Bathroom Renovation Services
If you're looking for expert bathroom remodeling services, you have come to the right place. At Reglazing Plus, Inc., we strive to provide our customers with the best bathroom redesign services. We have been in this industry for over twenty years now and have catered to different residential and commercial clients in Brooklyn, New York. We are famous for our tile and bathtub reglazing services. We can also convert your conventional bathtub into a walk-in tub within five to six hours. If you're low on budget, our Tub Cut method can be the ultimate solution for you to get close to a brand-new walk-in tub.
Reach out to us now for more details.