Children are curious creatures; they like to get into small spaces and touch anything that's shiny, and they love to explore. That means that they need to be supervised in many places—and one of these is the bathroom.
More than 2,200 children sustain fatal injuries in the home each year, which means it is vital to childproof rooms.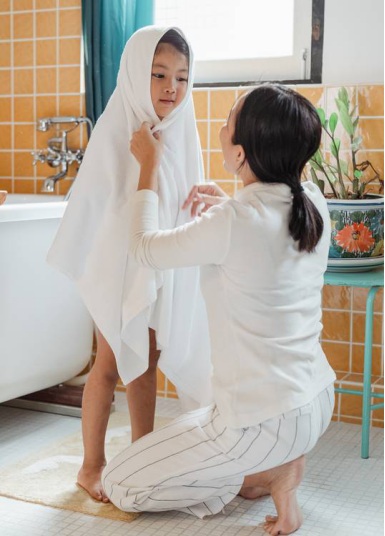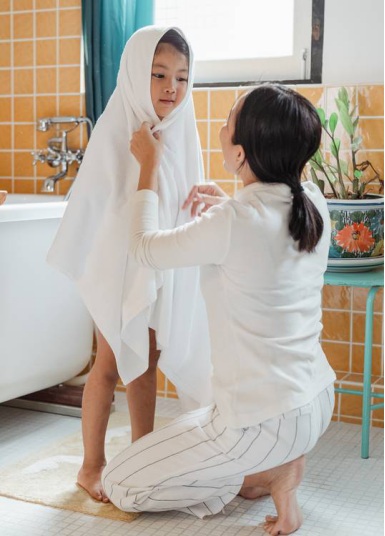 Even ordinary components of a bathroom pose a hazard to unsuspecting children. Here are a few tips for parents that will help keep their child safe:
Supervise Them:
Only a few inches of water is enough for your children to drown. Even if you use bath seats and bath rings, treat them as bathing aids and attend to your child the entire time they are in the bathtub.
Try to keep bathtubs dry when they are not being used, and organize all the items you will need to bathe your child within your reach before bringing them into the bathroom.
Preventing Slips and Falls:
Try to make your bathroom as slip-proof as you can for young children. Use non-slip strips and mats on the bottom of the bathtub and tell your children to sit down while bathing.
Make sure to use a cushioned cover over the water faucet to prevent your child getting hurt if they bump their head on it.
Avoid throw rugs as these can cause running children to slip, and use grab bars on the shower doors or tubs to allow for easier access.
Reglazing Plus Inc.'s tub cut service allows you to transform your bathtub to make it easier to get in and out.
Our Tub Cut service is unique and reversible and can be done in a few hours, making your bathroom a kid-friendly place. Find out more about our bathroom refinishing and remodeling services in Brooklyn here, or call us at 866-399-8827 for more information.
Regulate The Water Temperature:
You don't want the water temperature to be scalding hot when bathing your child.
Adjust the water heater to ensure the temperature does not go higher than 120 degrees F, and always test the water before allowing your child to enter the bathtub or shower.
If your child is old enough to turn the faucets, teach them how to mix the water to be warm, not hot.
Store Medicines Out Of Sight and Reach:
If you have a medicine cabinet in the bathroom, store your medicines with safety caps on.
Ensure your medicine and cosmetics cabinet is high enough to be out of reach of your children and is always locked. Similarly, keep toiletries and other items in another cabinet that has a safety latch.
Of course, accidents can happen at any time, anywhere, but doing your best to prevent them can save your child from a life-threatening injury. Stay safe!