The concept of bathroom renovation has evolved over time from just replacing old, leaking fixtures and tiles. Homeowners today want to make their bathrooms cozy instead of just functional.
There are a variety of ways to give your bathroom a modern, aesthetically pleasing look. Take a look at some of these ideas which can make your bathroom stand out.
1. Fancy Bathtubs
Conventional bathtubs offer functionality but not the look you'd want in your bathroom. Fancy bathtubs can add a touch of exclusivity and luxury to your bathroom. Fancy bathtubs are available in a variety of shapes and colors, so you have the option to choose what suits your bathroom best.
You can also opt for a walk-in bathtub or a freestanding tub if you have limited space. If you prefer not to spend a big amount to get a new bathtub, get your old bathtub reglazed for a fresher look.
2. Backlit Mirrors
Backlit mirrors are popular these days and give your bathroom a glamorous look. These mirrors are fitted with shadowing lights to make it a perfect setting for you to get ready for any event or occasion inside your bathroom.
You can experiment with different mirror styles that suit your bathroom best. These mirrors can also be customized to fit your bathroom walls accordingly. Make sure you leave some space on the wall in order to let the light spread outwards.
3. Geometric Tile Design
Geometric tiles design has come back into fashion and is one of the changes you could make in your bathroom to give it a modern look.
Porcelain and ceramic tiles are best for your bathroom flooring, as they are water-resistant and can be easily cut to fit your bathroom. These tiles are also available in a variety of colors and textures. Match your floor design in contrast to your walls or revamp all of the tiles for a new, uniform look.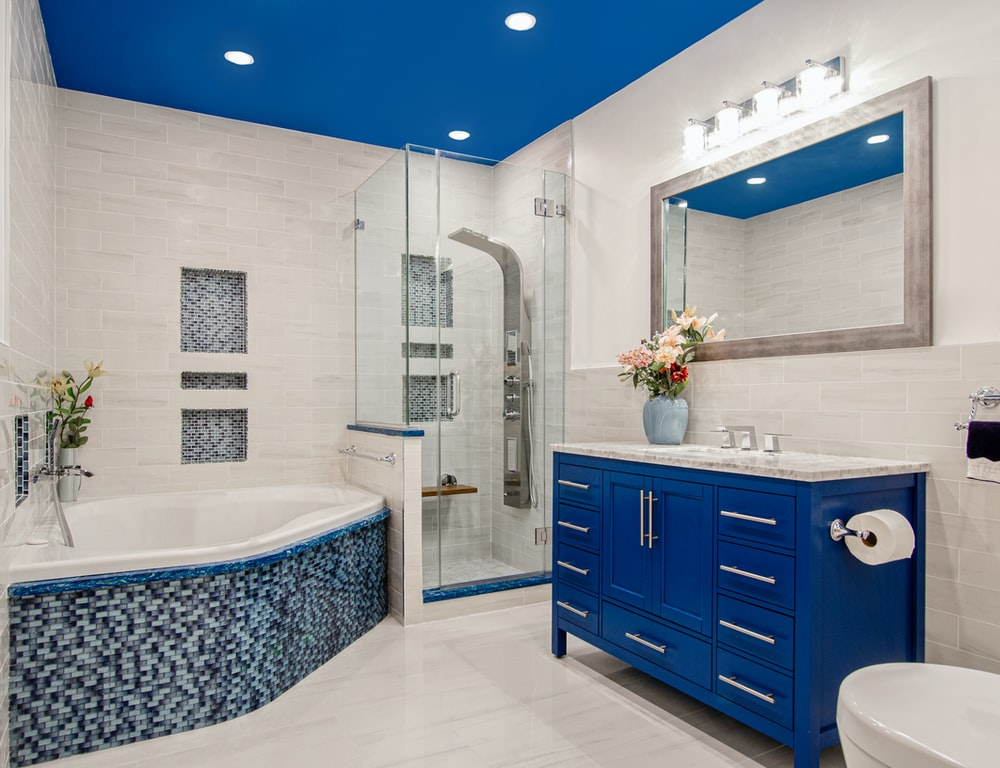 4. Textured Walls with Limewash Touches
People are starting to move away from plain and simple bathroom walls with tiles. These days, textured walls with touches of limewash are trending.
Plaster is used to give your bathroom the limewash touches, and the paint adds the finishing to it. This look is also very affordable compared to tiles and can be customized according to your liking.
If you plan to renovate your bathroom to give it a modern touch, get in touch with Reglazing Plus Inc.
We are a bathroom remodeling company. Our services include tub cuts, bathroom renovation, bathtub reglazing, and more. We can help you choose the best bathroom designs that give it an aesthetic look while lasting long at the same time. Call us now to book an appointment with our consultation team.