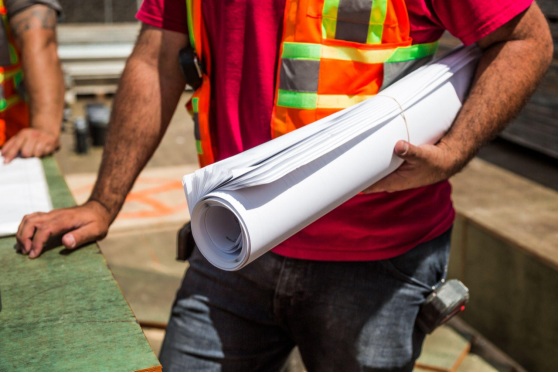 Whether you choose to remodel or renovate your property, there is a great deal of monetary investment that is at stake. Besides, it would help if you also sourced a contractor that delivers a flawless job and designs your property under the given design. This is a hard job, and not all contractors are well experienced and skilled enough to deliver the desired results.
However, knowing what factors make a contractor stand out among the rest is the first step towards ensuring that your remodeling project is done right.
To save you the hassle of searching without knowing what to look for, we have created a list of questions you need to check off before hiring a contractor.
Do You Need a Contractor?
In most cases, people fail to realize the complexity of their projects and don't hire contractors for projects that cannot be easily DIY-ed. This is why one must undertake a construction or remodeling project's size, type, and complexity before making a decision. You can create a budget spreadsheet to analyze the magnitude of the renovations you can afford for further ease.
What Are Project Specifications?
Mind mapping and narrowing down your construction and remodeling project specifications is a crucial task before reaching out to contractors. You ought to decide on features, style, and budget. For instance, if you want to remodel your bathroom, you need to narrow down the design details, including tiles, bathtub types or light fixtures, etc.
Where to Look For Contractors?
An easy way to source reliable and authentic contractors is to reach them via construction and remodeling company referrals. You get to ask clients who have firsthand worked with certain contractors through these referrals. This is a safe way to lend authentic contractors, thereby mitigating the risk of losing your money.
Where to Browse for Contractors?
Although browsing websites for contractors may be the first thing that crosses any homeowner's mind while considering remodeling or renovation, homeowners rarely act upon it and thereby jeopardize a great deal of amount. You can browse through websites and portfolios of contractors in your proximity. Doing so will also help you find contractors that specialize in the specific type of renovations you're interested in.
Are they Licensed and Insured?
On-the-job accidents are always a possibility. Workers deal with various tasks that can jeopardize their safety. This is why it's necessary that any contractor you choose ought to be insured so you are not held responsible for any on-the-job accidents. As far as the license is concerned, it's also essential because you invest a great deal of money in renovations and remodeling, and getting scammed by a contractor is the last thing you want.
If you are looking for remodeling services, especially bathroom refinishing companies in Brooklyn, NYC, then consider us at Reglazing Plus Inc. We offer bathroom renovations throughout Brooklyn. We are well-known for our range of bathtub designs, including bathtub reglazing and refinishing.
For more information, reach out to us.