Do you want to give your home a facelift with simple but important renovations? Begin with a bathroom remodeling, especially if you haven't paid attention to the bathroom design in a while. A bathroom renovation significantly improves your home's value.
Here are five major benefits bathroom remodeling offers you.
Bathroom renovations can make bathrooms safer
One of the most crucial reasons to consider bathroom renovation is safety. According to PHE, children are at great risk of drowning in poorly planned bathrooms. A well-planned renovation can make your bathroom much safer. Make sure to fix cracks and damaged surfaces in your washroom to avoid potential accidents. You can also make your bathroom safer by making some simple changes like installing slip-resistant flooring, shower screens, wider doorways or making cutouts on elevated surfaces like tubs for easy access.
Bathroom renovations add to your home's value.
The kitchen and bathrooms are usually the first two things that homebuyers look at when they are interested in a home. Even some surface aesthetics improvements like tub reglazing, new countertops, updated faucets, and fresh paint can add good value to your home and attract potential buyers.
Bathroom renovations enhance the energy efficiency of your home
Adding energy-efficient fixtures such as low-flow showerheads and toilets can notably reduce your utility bills. If you are worried about low water pressure, the difference is so subtle that it's barely even noticeable. By changing your old lights with energy-efficient LED lights, you will not only reduce your carbon footprint but will also observe a major cut down on your utility bills.
Bathroom renovations can improve the overall aesthetics of your bathroom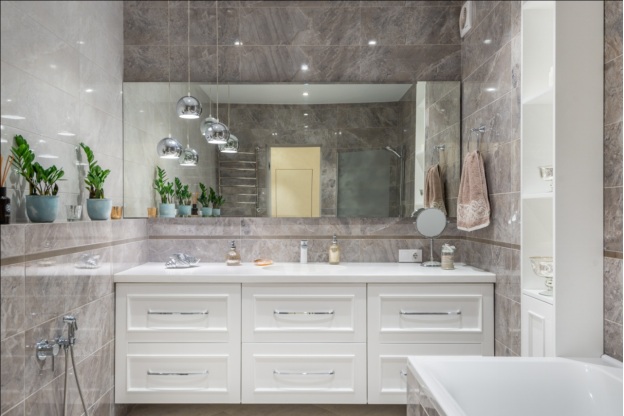 You'd be surprised to see how much aesthetic value can be added to your bathroom by a little renovation.
Instead of being annoyed by the outdated fixtures and countertops, you will enjoy your bathroom's enhanced appearance and functionality. Aesthetic values may not be the only factor for a greater standard of living, but they surely add up to it.
Bathroom renovations can add more storage space to your bathroom
If you have ever felt crammed even in spacious bathrooms, that's probably because of its poor planning and space utility. A well-planned bathroom design uses space efficiently and makes even make small bathrooms look spacious. Major remodeling or choosing fixtures according to the current plan of your bathroom can both add space to your bathroom.
If you live in Brooklyn or the Greater New York metropolitan area and are looking for a reglazing contractor to remodel your bathroom. Reglazing Plus Inc. offers durable and affordable bathtub and tile reglazing services in New York, Manhattan. Contact now for more information