Bathroom maintenance can be extremely time-consuming. To help you maintain your bathroom, we've listed down some ways you can do it efficiently and without breaking the bank:
Ways To Maintain Bathroom
1. Compartmentalize Your Accessories
The easiest way to maintain a bathroom is de-cluttering. It doesn't mean that you remove all the accessories. But, classifying the objects into different sections can help in keeping the bathroom organized and well-maintained.
2. Clean The Tiles After You Shower
Let's think about it. What takes longer to clean: wiping off soap after every shower or scrubbing the walls after a month? Surely, the first option sounds more convenient. It would hardly take a minute to clean the soap from the walls and will save you from extensive repairs in the long run.
3. Use Scented Candles And Air Purifying Plants
Scented candles and air-purifying plants can help improve the quality of air, along with enhancing the overall look of your bathroom; it's a win-win!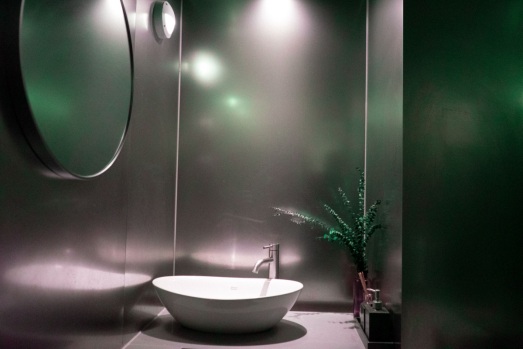 4. Replace the Soap Dish
Cleaning soap residue can be unpleasant. It's essential to remove your dirty soap dish and replace it with one that comes with breathing space at the bottom. Also, whenever you're done using a soap, place it wet side upward, so it dries quickly and doesn't stain the soap dish.
5. Towels and Texture
People are often bored with simple white towels. To bring life to your bathroom, give it a funky and colorful texture through colorful towels.
6. Lighting
An easy trick to change the ambiance of your bathroom is to use different types of lightings. It can do wonders for your bathroom without breaking your budget.
7. Keep the Bathroom Grout Clean
A quick cleaning hand on the tiles can make the grout look clean. For cleaning:
Use 50% vinegar and 50% water solution
Store it in the spray bottle
Spray the solution on the grout after every 2–3 days and let it stay for 15 minutes
Scrub it off using a cloth or brush
Get Professional Bathroom Refurnishing Services in New York
Maintaining a bathroom isn't easy, especially if you have a full-time job and a limited budget. If you're looking for a professional to help you maintain your bathroom, we at Reglazing Plus, Inc. have doing it for two decades! Our experienced team is accustomed to meeting our customers' requirements.
Contact us today to renovate your bathroom in New York.