Removing a bathtub and installing a new one is a big project. It will likely involve breaking and replacing some tiling as well. All of that, along with choosing and purchasing a new bathtub, is a time-consuming and costly endeavor.
Fortunately, for the residents of Brooklyn, NY,  Reglazing Plus Inc. has a range of services in store. Having served commercial and residential spaces for over two decades, our fully licensed staff is dedicated to making bathrooms safer and cleaner for every client. If you'd like to get our professional take on design trends to fit bathrooms this year, then check out this blog post.
On the other hand, if it's your tub that's troubling you, then you should consider bathtub reglazing. Here's what's great about it:
It's Seamless
A replacement is a long and expensive process, but some still choose to go that route because they want to feel like they're in a brand new tub. This would make sense, except that reglazing gives you the same outcome.
Our team makes sure to leave each tub they work on with a smooth finish so that your tub not only looks as good as new but feels like it too. Furthermore, when you work with us, we ensure that the entire project is minimally stressful. With a process as non-invasive as reglazing, it's unlikely that your tiles or piping will be damaged.
The Timeline Couldn't Be Better
If your home has a  single bathroom, you should take comfort in the fact that when it comes to bathtub reglazing, our total work time will be no more than twenty-four hours.
If that seems like a red flag, remember that we also provide a lifetime warranty, not only with glazing but with every one of our services. We take pride in our work's quality and are willing to bet on it too.
Add Value to Your Property and Lower Your Insurance Premium
If you ever choose to sell or rent out your home, reglazing will definitely help you negotiate a higher offer. Even more so than a bathroom renovation! Along with that, you'll attract more buyers. This is because if it's installed properly, the glazing simply can't be cracked (at least not during regular use).
This will help you lower your insurance premium. With a professional bathtub refinishing, you get a smooth and durable finish.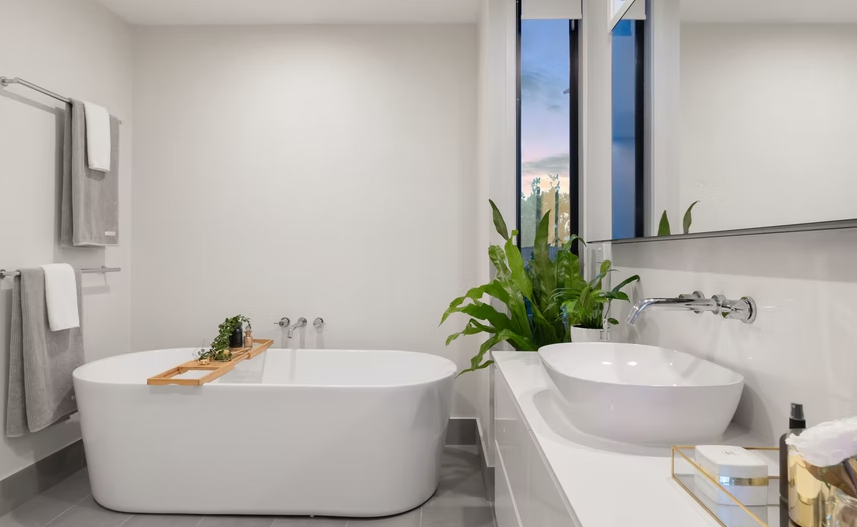 Reglazing Plus Inc. knows there's more than one way to approach bathroom remodeling. It doesn't always have to involve broken tiles and a multiple-week timeline. Bathtub reglazing in NY is our signature service, but our team is just as practiced at tub cuts, full bathroom renovation (construction and all), and bathtub refinishing.
Our range of services is comprehensive and serves every budget. A cracked tile or damaged bathtub can be extremely hazardous, and we don't want anyone putting off a repair.
If you'd like to book with us, or discuss your interior, give us a call at 888 399 8827.