Bathroom renovations are far more complex than regular rooms. With tiles that crack easily, hidden pipes, immovable fixtures, and the looming threat of an extended timeline, it's understandable why one would avoid them.
However, Reglazing Plus Inc. has created the perfect alternatives for clients put off by the idea of a large construction project in their homes. In fact, we have several services designed to improve bathroom spaces for every kind of customer. If you're interested in exploring the options, check out this blog post.
If you'd rather use our quick and reliable fixes, you should consider glazing your tiles. Here's what you need to know:
It's More Economical than a Renovation
A complete bathroom renovation would involve stripping the bathroom of tiles and fixtures and then, of course, putting it all back. The whole process would involve working around pipes that would add to the cost if damaged.
Furthermore, a burst pipe will damage the materials of the partly renovated bathroom, so those costs would also become part of the additional expense.
Reglazing is a much more affordable service because our team works with the materials already in the bathroom. Nothing would need to be stripped, meaning that there would be minimal danger of any damage, especially to the pipes.
With a professional refinishing, don't be surprised if people ask when you got new tiling.
When you choose Reglazing Plus Inc. you get a lifetime warranty on every product! So imagine how much you'll save when you kiss goodbye to repairs forever.
It Only Takes A Day!
If you live in a single-bathroom household, you'll appreciate the timeline with reglazing. Our team guarantees that twenty-four hours after we arrive on-site, we will have wrapped up the project.
We don't like to disrupt our clients' lives, and we know that not everyone has alternate lodgings. We do what we can to stick to the agreed timeline, and with our attention to detail, we rarely make missteps that lead to extending it.
The Resale Value
Since reglazing is so durable and waterproof, you're likely to get over fifty percent of what you paid back if you ever choose to sell your home. As an added selling point, it'll attract more buyers and higher offers. So when you choose to glaze your tiles, you're investing in your biggest asset: your home.
This will likely also help you lower your insurance premium.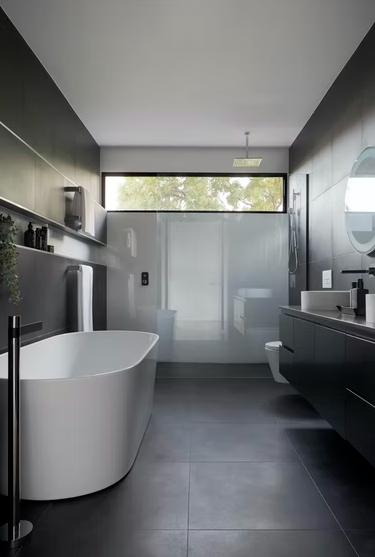 Reglazing Plus Inc. Has over twenty years of experience with bathroom remodeling. Speaking from that experience, we know that sometimes the best way to do a remodel is renovation-free.
Bathtub reglazing in NY is our signature service, but our team is familiar with tub cuts, full bathroom renovation (construction and all), and bathroom refinishing.
Our services cover a range of price points, primarily because we believe that an unfinished bathroom is a hazardous one. If you're starting to see cracks in your tile, or if you'd like to update your interior, give us a call at 888 399 8827.