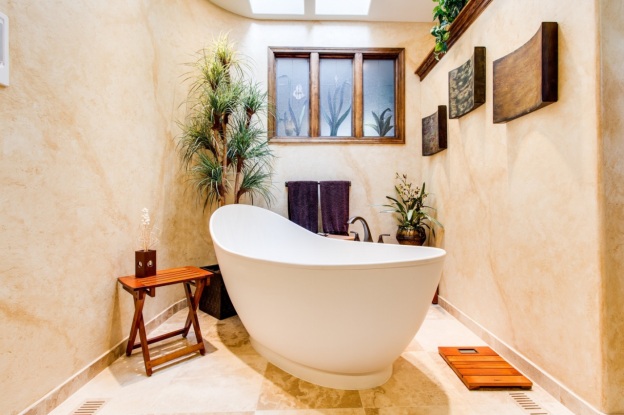 An old, yellowish, chipped, or damaged bathtub can ruin your bathing experience. Bathtub refinishing does a lot beyond appearance, making it crucial for every bathroom. We are here to share some significant benefits of bathtub refinishing to help you upgrade your bathroom and enjoy every minute of bathing.
It's Cheaper Than Bathtub Replacement
Bathtub replacement is more expensive than refinishing. If you hire a professional bathtub renovation company, they can give a whole new look to your bathtub without it costing you much. So, if you refinish an old tub, it will look as good as new.
Protection against lead:
Some studies have shown that old tubs have an unsafe level of lead that can have harmful health effects. We are all concerned about the health of our families, so consider refinishing your old tub so you and your family can be safe from the harmful effects of lead.
Extends your tub's life:
The best thing about tub refinishing is that it can extend your tub's life, and you can use it for longer. If your old tub is chipped, refinishing can extend its life for years. So, if you don't have the budget to replace your bathtub, refinishing your bathtub can help you save money and serve the same purpose.
Eco-friendly solution:
Refinishing your tub can greatly reduce your carbon footprint. It helps you contribute to saving the environment. Replacing your old tub and trashing it in the landfill has a negative impact on the environment. Also, you won't have to spend extra money on trashing the old tub properly. Hence, you can save money too!
Conclusion:
After learning about the benefits of refinishing your bathtub, you must now be considering it and looking for the best services available in the market. If you are in the Greater New York City Metropolitan Area, consider us at Reglazing Plus when it comes to bathtub refinishing.
Reglazing Plus offers the best bathroom renovation services that you can get your hands on! What are you waiting for then? The right time to give a new look to your bathroom is now! Contact us today to book our professional team!