There are so many amazing options available everywhere if you are looking for a bathroom remodeling idea that it can actually become confusing for first-time remodelers. Fear not, as we are here with a list of the top bathroom designs for you to choose from.
Scroll down to read our choices on the top-classiest bathroom designs.
1- Spa It Up
Make it classy and make it cozy at the same time? Yes, please! We love the concept of adding spa accessories to your bathroom and treating yourself again and again. Keep everything white to get all the feel of being in a real spa.
2- Let Lightning Light Up Your Bathroom
Get a bathroom remodeling with lots of lights illuminating the bathroom and your life. Play with the color of the lights, keep them dim at night and bright during the day. This adds a classy touch to your bathroom design.
3- Get Bold with Wallpaper
What could add more to a classy bathroom remodeling design than going bold with it? Instead of tiled walls, look for wallpapers that would match your taste. Create your own walls, and match the rest of the bathroom with that.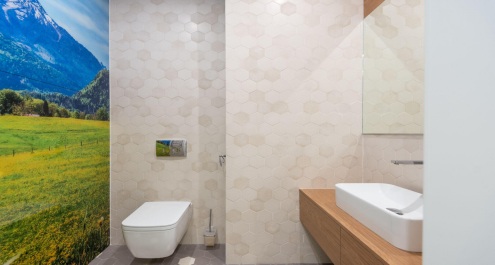 4- Mix White Up with Another Color
Whether it comes to clothes or bathroom remodeling designs, mixing white with another color is always a good and classy idea. Keep your bathroom and everything in it in two tones – white and whatever color you want!
5- Mix up different Designs
Why would bathroom remodeling be boring if you could mix everything up as you want? Mix different designs and create your own definition of classy.
After selecting your favorite design, it's important to hire a professional bathroom renovation service, so your design could be implemented properly. Learn more about our services for bathroom renovation in Brooklyn, and let Reglazing Plus, Inc. bring your classy design to reality!