Who isn't guilty of seeking inspo from their favorite celebrities and public figures? How often do you catch yourself looking at their outfits, hair, makeup, their favorite foods, and their homes that are decorated and constructed to perfection?
They also love sharing glimpses of their life with us commoners; after all, you spend millions of dollars to get the perfect home that makes you beam with pride—why wouldn't you want to share it with the rest of the world?
This blog is about our favorite celebrity bathrooms and how you can borrow elements from them to add to your own:
Kim Kardashian
Kim Kardashian makes rounds on social media fairly frequently; Kanye's and her California home is frequently talked about by fans, social media users, lifestyle experts and many more. It's been described as a 'minimal monastery' by the celebrity and in true fashion to the rest of her home, the bathrooms are also quite minimalistic and spaced out in decor. Tubs, sinks, and fixtures are quite spaced out and the color schemes are muted and natural, earthy tones.
Emulate some Kardashian glory by getting a bathroom renovation or reglazing that lets you change the color of your existing space without spending a fortune. Space it out and opt for a minimalistic layout to achieve your Kardashian-West dream!
Kendall Jenner
We all love some bling—and so does Kendall Jenner. Her bathtub is the highlight of her bathroom because it is giant, shiny and bright gold. It's beautiful, to say the least, and we can only imagine how luxurious it feels to soak in.
Invest in a bathtub reglazing and choose from hundreds of colors that we offer to get that accent bathtub you've always desired. We offer services in Brooklyn, NY for those looking to contact us!
Zoella
Zoella is another young celeb who is bathroom goals! Her bathroom is a beautiful earthy toned space that's come alive with plants. Interior decoration trends have involved adding plants to your home for a while and now this trend has made it to bathrooms too.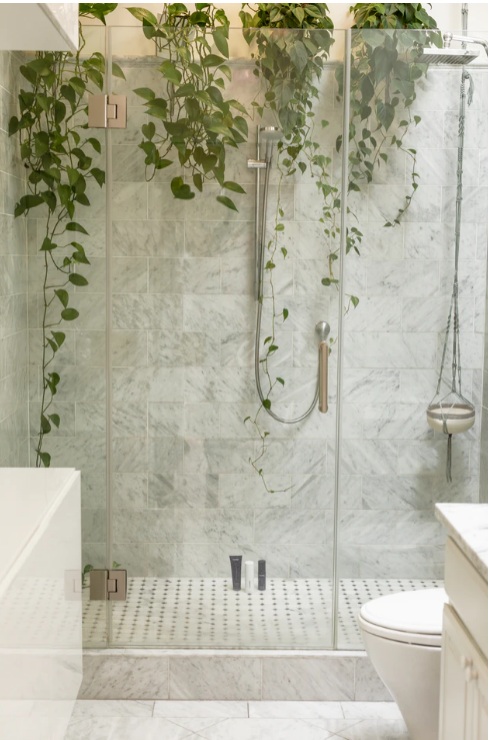 Add a pop of color with some greenery and invest in houseplants that are bathroom friendly. Set them up on shelves and cabinets, or in your bathtub like pictured above. Not only will they brighten up your space, but they're also great for the air you breathe. Win-win situation!
Ready to embrace your inner celebrity? Get the bathroom you've always wanted with our help!