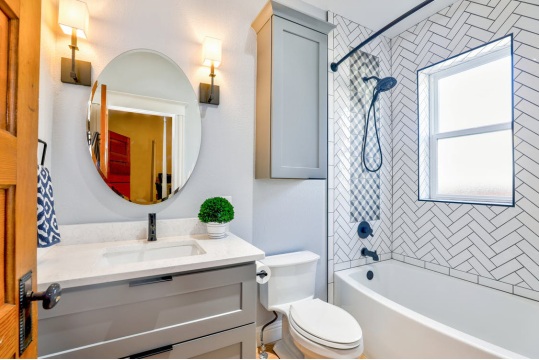 Bathroom renovations are generally heavy on the pocket. Materials and labor can result in thousands of dollars worth of bills. In fact, according to a survey, the average bathroom remodeling project costs over $40,000! Don't let that number scare you. Bathroom remodeling can be done on a tight budget too. Just a few simple changes can make a huge impact.
Here are some bathroom remodeling projects that can be done with on a budget:
Choose lookalike countertops
Countertops add to the aesthetic value of a bathroom. The sink, mirror, and countertops make the focal point of the bathroom. Instead of splurging on bathroom countertops, invest in lookalike materials that cost a fraction of the amount. Granite and quartz countertops can easily be mimicked by high definition laminate. Marble can be mimicked by faux stone with backsplashes too.
Have the bathtub reglazed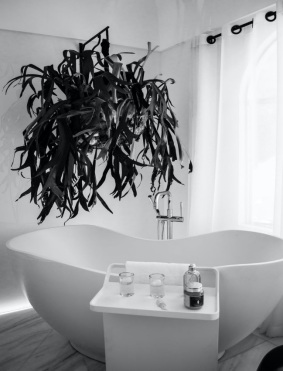 The use of bath products, warm water, and cleaning agents causes bathtubs to lose their shine and wear out, making them look very dated. Once the protective layer of the bathtub wears off it's also more susceptible to damage and can chip off in certain areas. Instead of replacing it with an expensive new one, have your bathtub reglazed. Technicians repair any damage to the surface before reglazing the tub. With bathtub reglazing, you can also change the color of the tub.
New hardware for the cabinets
The most simple and effective way to upgrade your bathroom is new hardware for the cabinets. Unfortunately, the cabinets are one of the first places to show wear and tear in a bathroom. New hardware that's free of water stains, dark spots, and tarnished spots make a bathroom look brand new. New hardware on the cabinets also gives you the chance to tighten the hinges on them.
If the cabinets are looking worse for wear, a fresh coat of paint will instantly spruce up its look.
Add a decorative mirror
Mirrors add to the spaciousness of a room. For small bathrooms, we recommend homeowners to play around with mirrors to add light to the area. A decorative mirror with a detailed frame will add detail to your bathroom without breaking the bank.
Replace the old showerhead
Showerheads have come a long way. They can now mimic a variety of water patterns so that users have the best experience. From rainfall showerheads to ceiling mount ones, there's so many you can choose from. The kind of showerhead you invest in can really help you relax and unwind; it's worth splurging a bit in this area.
Have your bathroom remodeling done by our experts at Reglazing Plus Inc. We specialize in bathtub reglazing in NY to transform the appearance of your bathroom. We offer quick services and will be out of your hair in no time! Our experts also perform Tubcuts to covert bathtubs into walk-in showers. Call (866) 399-8827 to book a service.