When it comes to bathroom remodeling, many homeowners get confused between a bathtub and a walk-in shower. Both have their benefits, so how do you pick one? If you're wondering if it is better to get a space-saving shower or a family-friendly bathtub, this blog can help you make a good decision. Here are some pros and cons you should consider before you begin your bathroom renovation.
Walk-in Bathtub
A walk-in tub has a smaller edge, a fixed seat, higher walls, and a door that allows you to step inside, all of which are not found in a typical bathtub. Here are some of the advantages and disadvantages:
Pros
A walk-in tub is safer and easily accessible for differently-abled and older people. It also gives better water depth for a more immersive, comfortable bath experience. In addition, a walk-in tub includes handrails, non-slip flooring, and anti-scald valves. Regardless of its depth, the quantity of water used is similar to traditional tubs.
Cons
You can't fill the tub beforehand; you'll have to step in it first, then add water. In the same way, you'll have to drain the water out of the tub before stepping out. Moreover, a walk-in tub can be expensive to install.
Walk-in Shower
Walk-in showers are highly trendy bathroom features. Walk-in showers don't contain a bathtub. Therefore, they can be slender and space-saving, unlike standard shower tubs. If you have a big bathroom, walk-in showers can be large enough to fit two people and include facilities like massaging showerheads and steam generators. Before adding them to your bathroom remodeling plan, look at their advantages and disadvantages: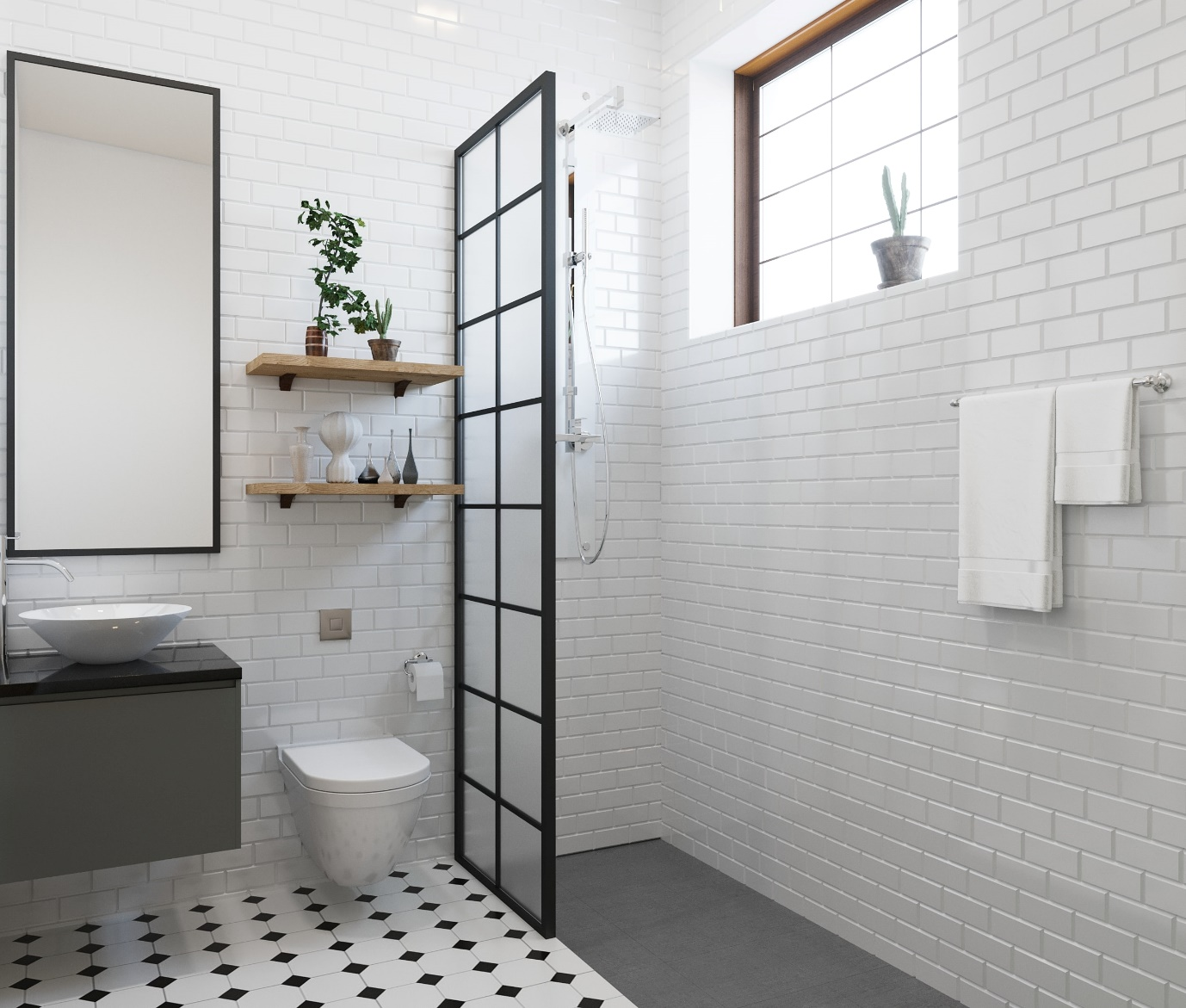 Pros
Walk-in showers don't take up much space and are usually easier to clean. Thanks to the small space, you'll have to clean only a few areas where dirt, water, and grime can gather. They are usually a selling feature too.
Cons
Walk-in showers are not practical for children and can cause slips and falls. In addition to this, they are normally more costly to install
Things to Consider
It's easy to decide if you can add a walk-in shower or a tub for some bathrooms. After considering each option's pros and cons, it becomes obvious which one will be better for your bathroom. Moreover, it's also helpful to consider the following things for your bathroom remodeling.
It's important to consider how much space does your bathroom have? If you have a secondary bathroom, as they are not much spacious, go for a walk-in shower. It can be a great way to utilize the floor space.
You also need to consider bathroom usage. If you're renovating the guest bathroom or your primary bathroom, you need to keep in mind who will primarily use it. Do you have elderly members or young children in your family? What would they prefer? And what will be safer for them?
Whether you need bathtub reglazing, bathroom refinishing or complete bathroom remodeling services, call Reglazing Plus Inc. We offer quality bathroom refinishing, maintenance, and remodeling services to our clients in Brooklyn—NY.
Contact us today to learn more about our services.