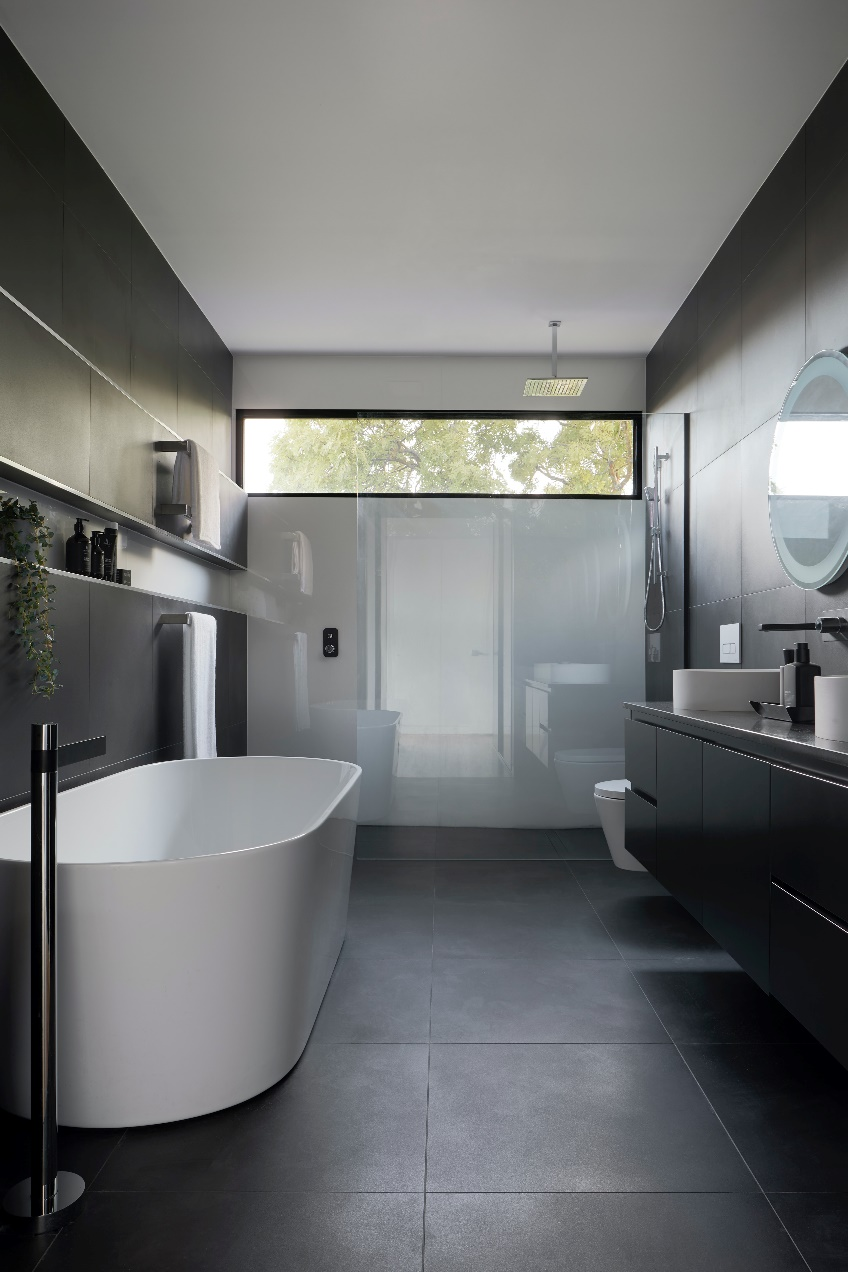 Bathrooms are the place where we relax ourselves; therefore, it's only fair that we should take our bathroom remodeling seriously. While contemporary bathroom designs have seen many features like sleek vanity units, unique bathtubs, and chic dispensers and storage, not everything can be incorporated into every bathroom.
This blog will help you with your next bathroom remodeling with these six trendy bathroom design ideas. Keep reading to get some inspiration.
Build a Soothing Scheme
Many homeowners prefer simple bathroom designs. Forget brash and fussy details; choose calm tones, clean lines, and fluid shapes. You can add soft green shades to create a restful color scheme. In addition to this, opt for tiles in complementary textures and tones.
One of the latest bathroom remodeling trends is fluted surfaces and reeded finishes. Add a tactile touch and a visual interest by working them into the tiles and furniture of your bathroom. Pair them with muted, soft paintwork and sleek furniture for a cohesive and calm look.
Monochrome Marble
It seems like marble will never run out of fashion and is a great way of bringing glamour and luxury to bathroom remodeling. Choose a monochrome color scheme with edge and contrast by pairing your marble floor with matt black paintwork and glossy white tiles. Go for large-format floor tiles for a look that won't date. Larger tiles will leave room for fewer grout lines, giving a cleaner and high-end look.
Add a Beautiful Bath
Steal the scene with a stunning statement bath, making it a staple in your bathroom remodeling scheme. Ensure that the bathtub is the center of attention in your bathroom by setting it against a striking background. You can choose a bold feature wallpaper in lavish, leafy green or a painted panel for an eye-catching backdrop.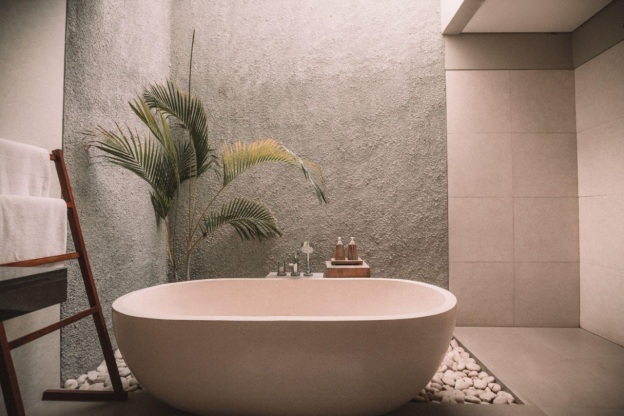 Choose Moody, Modern Neutrals
Give your bathroom a spa-like retreat with a restful scheme and a slim wet-room style layout. You don't need a bulky separate shower cubicle. Create more space for a supersized shower by dispensing it with the bath and by tanking and tilting throughout to make your bathroom water-tight.
Add a Playful Print
Give your plain white bathroom a modern touch for your next bathroom remodeling. Introduce a perky wallpaper in a cheery color combination. Plain tiles are practical, but they can also feel a little clinical and stark when there are no additional patterns or colors to soften the austerity. Therefore, a bright wallpaper would be a great way to bring life to an otherwise bland bathroom.
Bring In Nature
Be at one with nature by turning your bathroom into an oasis of greenery and tranquility. Bathrooms can be ideal for greenery and plants due to the high humidity, which helps them thrive. Choose air-purifying plants that filter out harmful pollutants to make your bathroom healthier.
If you're on the lookout for a bathroom remodeling service in Manhattan, New York, that provides reliable and high-quality bathroom renovation services, get in touch with Reglazing Plus. Our staff is highly trained in tub cut technology and bathtub reglazing.
Contact us for further information about our offerings now.