Bathtubs are a relaxing feature and an important focal point for the aesthetics of your bathroom. You don't have to tolerate your old bathtub design and can renovate to better ones that could be more functional and stylish to have. Here are some of the bathtub designs you can explore as a replacement:
Shower and Bathtub Combinations
If you want to get both shower and bathtub features in one place, a shower and bathtub combination would be perfect. This bathtub design saves space, so you won't have to make an additional shower area. Its multiple functionalities allow you greater convenience and an enjoyable bathing experience.
Alcove Bathtubs
These bathtubs are attached to the walls on three sides while the remaining side is open. An alcove bathtub is best suited for you if you're looking for a bathtub installed near the walls on one complete end of your bathroom. These bathtubs can also help you optimize your space well for other features and provide you with support to climb in and out of the tub easily.
Freestanding Bathtubs
Not only do freestanding bathtubs add a modern and sleek touch to your bathroom, but they are also accommodating in other aspects. With their flexible plumbing fixtures, you can easily install them anywhere in your bathroom space. They allow you to not feel congested against walls in the bathtub.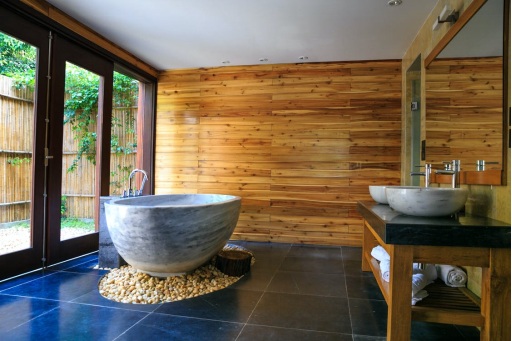 Soaking Bathtubs
A soaking bathtub allows you to relax more deeply by giving you a submerging experience. They are designed from materials that can retain heated water for longer. They are deeper, too, so you can submerge your neck in the same quantity of water as regular bathtubs.
You can choose from several other bathtub designs available. Before choosing one, consider the measurement, plumbing and accessibility features to make a better choice. A professional could guide you better on what type of bathtub design to choose. In case you want to replace your shower area with a bathtub or replace your existing bathtub, Reglazing Plus, Inc. can help. We offer bathtub reglazing services to restore the appeal of your bathtub and make it look brand new again.  We also provide bathroom remodeling services in Manhattan, NY. Contact us to book your consultation today!