Since bathrooms are used multiple times a day, they eventually start to deteriorate. This can be because of mildew, mold, or outdated fixtures.
Here are some signs that you need to reglaze your bathroom as soon as possible to avoid further damage:
1. Peeling and Stains
You may think that these are minor problems that you can fix yourself by following some YouTube tutorials. However, these issues can snowball into bigger problems that can be difficult to deal with later on.
If you do not reglaze your bathroom quickly, you could end up dealing with structural damage that would take loads of money to repair. After all, bathroom renovation Brooklyn is not cheap.
Leaks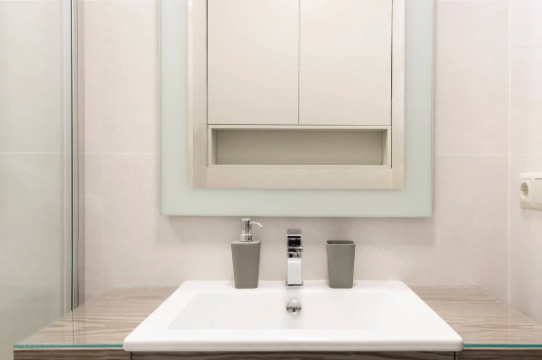 Brooklyn NY can get extremely cold during the winter months, and the most annoying thing to deal with during this time is leaking pipes. Hence, it is important to address plumbing problems as soon as they arise so that you do not have to deal with any additional damage.
Sometimes, leaks are not always apparent- they can be hidden in walls. If you are dealing with water damage in your bathroom, along with seepage issues, it is best to get a professional plumber to fix the pipes.
Moreover, reglaze your bathroom to get rid of all the water damage that has occurred.
3. Mildew or Mold
Mold and mildew usually show up when humidity and heat are not removed from a bathroom effectively. If you find spots of mold appearing on the ceiling of your bathroom, it could be because the fan in your bathroom is not working properly.
If you do not take care of these kinds of problems immediately, mildew and mold can end up causing health problems– they can irritate your lungs, throat, nose, skin, and eyes.
The best thing you can do is get rid of the mildew and mold and reglaze your bathroom to cover up any scraped-off paint patches.
4. Outdated Design
Most individuals want to update their outdated bathroom design at some point. Homeowners may want to take on bathroom remodeling Brooklyn NY, projects so that they can introduce new designs and ideas into their space.
If you feel like you want to change the overall look of your bathroom, the best thing to do is hire a professional bathroom remodeling company that can reglaze your bathroom the way you want. All you have to do is give them your budget and design, and they will handle the rest for you.
Conclusion
Is it time to reglaze your bathroom? If you think that these signs sound familiar, you need to get in touch with a professional who can take a look at your bathroom and help you renovate it.
Reglazing Plus is the top bathroom remodeling company in NY and can help you make the bathroom of your dreams. Get in touch with us today so that we can get started.