Bathrooms are one of the most-used rooms in any home. This is why focusing on bathroom flooring is so crucial. It needs to be aesthetic and attention-grabbing, but it also needs to be non-slip, comfortable, safe, and easy to clean.
Bathroom tiles are one of the hardest things to replace and they're also constantly walked on and cleaned. Thus, it makes sense to install flooring that you know will last and look good for the time to come.
Here are the best flooring materials for bathrooms:
Ceramic and Porcelain Tiles
Ceramic and porcelain tiles are the go-to floorings for bathrooms. They're stylish, waterproof, and affordable. They also have that aesthetic advantage where it gives off a rich, luxurious feeling. Plus, they are also waterproof and look great!
Pros of ceramic and porcelain tiles:
Available in many styles
Affordable
Clean up well
Waterproof, moisture and stain-resistant
Durable
Cons:
Cold and hard under foot
Slippery
Needs regular cleaning and maintenance
Difficult to install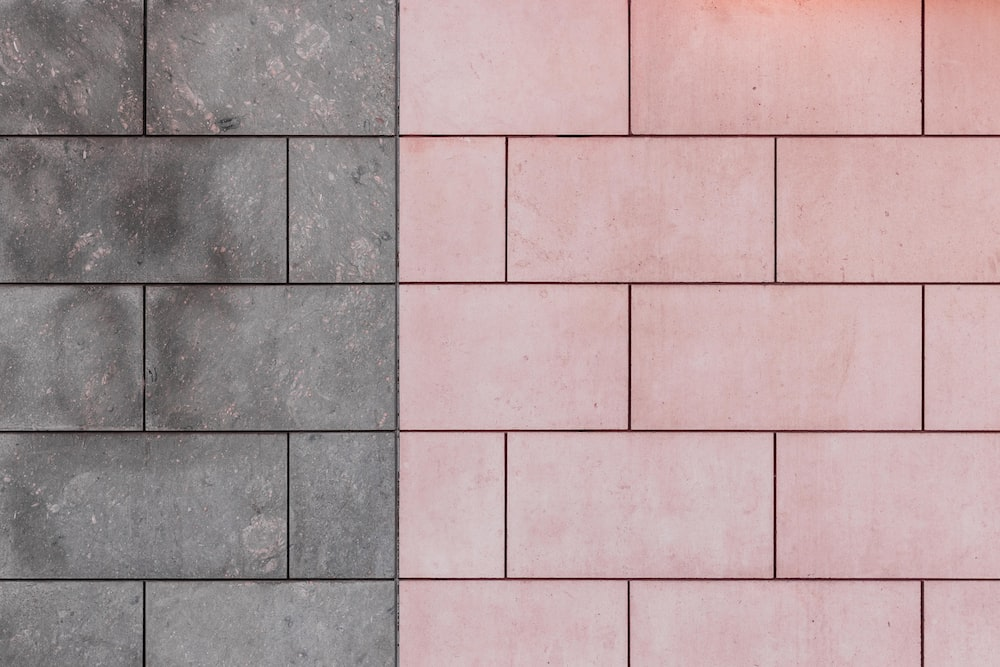 Vinyl Flooring
Vinyl flooring is another popular choice for bathroom floors because of how aesthetic and practical it is. You can install sheets, planks, or tiles. Vinyl sheets are best for bathrooms where more water is expected, e.g., children's bathrooms.
Pros of Vinyl Flooring:
Completely waterproof
Affordable
Easy DIY installation process
Easy to replace
Cons:
Poor resale value
Might look cheap
High maintenance
Natural Stone
Nature stone is great for bathrooms but more expensive. There are some moisture issues that come with granite, marble, and limestone flooring but they're durable, hard, and aesthetically pleasing. Stone flooring is slippery as well but it can be textured to avoid the issue.
Pros of installing natural stone:
Good resale value
Durable
Attractive
Many types and textures
Cons:
Expensive
High maintenance
Difficult to install
Laminate Flooring
Laminate flooring is a better alternative to hardwood flooring. It's basically resin on paper with a wood base. Its surface is usually made of cherry, oak, marble, slate, or other stone and wood. Laminate can be used in the bathroom only if you can protect its wooden base from moisture. Although it is easy to clean, if it does get in contact with moisture, it will end up expanding. You'll eventually have to tear it all out.
Unfortunately, there are no waterproof laminate floorings available.
Pros of using laminate flooring:
Affordable
Easy to install
Cons:
If water-damaged, it can't be repaired
Engineered Wood
Engineered wood is better than hardwood, especially for high moisture areas. It has a plywood base that holds again moisture and it looks very wood-like. This is because the top layer of engineered wood flooring is made of real hardwood veneer.
Pros of installing engineered wood:
The best option if you want real wooden flooring
Real hardwood top
Withstands moisture
Good resale value
Cons:
Not waterproof
Difficult to repair
Expensive
Hire a Professional Bathroom Refinishing Service in NY
Refresh your bathroom today by getting bathroom refinishing done. At Reglazing Plus, Inc., we transform old, outdated bathrooms into a work of art. We're a professional bathroom refinishing, remodeling, and renovation company in New York.
Whether you need bathtub refinishing, or floor, cabinet, tile, and bathtub reglazing, you can reach out to us today.