The bathroom is one of the most used rooms in a home, so much that on average, people spend two years of their life in there—crazy, right?
Since this room is so important to us, it should also look the part. However, we don't want to break our banks trying to renovate the bathroom (but, bathroom renovation is also one of the best investments you can make as a homeowner).
Here are a few easy ways you can spruce up your bathroom into a luxurious, relaxing space:
Turn an Old-Fashioned Bathroom New
If your bathroom is dominated by old fixtures and surfaces, it is time for an upgrade. Replace all old pipes, tubs, and vanity with modern alternatives and add a fresh backsplash and tiles to renew the space.  Go with a high contrasting color scheme or neutrals for a modern bathroom design.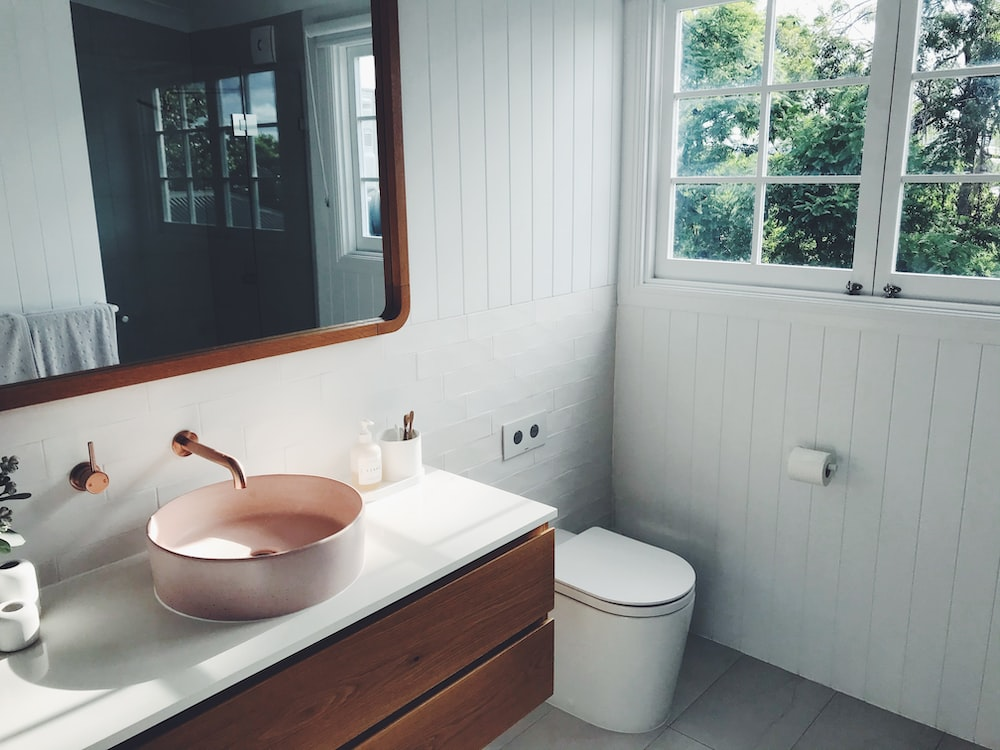 Reglaze the Old Bathtub
Have an old bathtub that has cracks and lines? You don't need to install a new one, simply get the old one reglazed! We offer professional bathtub reglazing that will give you a sparkling, luxurious bathtub!
Small Bathroom Redo
If you have a small bathroom, get rid of the tub (but professionally). We offer a tub cut service to allow you greater freedom. We modify old tubs into walk-in showers for greater ease and comfort. This way, you get more space and a newer, better-looking bathroom.
Go Vintage
Vintage bathrooms look comfy and warm, thanks to their old-world charm. So, if you're looking for an easy bathroom renovation idea, go vintage! It'll be affordable, classic, and relaxing. Add old furniture, wood-framed mirrors, a vintage, repurposed vanity, and a reglazed tub!
Style a Small Bathroom
Have an old bathroom? Go minimalistic. Cut down every unnecessary element and keep the basics. Your focal point can be a large vanity! It'll draw attention, open up the room, and provide that luxe look you want.
Install Wallpaper
Don't want to install a new backsplash? That's okay, turn your bathroom walls into a work of art by installing colorful wallpapers. There are tons of designs you can choose from too: from florals, and geometric shapes to modern and minimalistic ones.
Add Small Accents
You don't need a lot of storage space in a bathroom, so you can simply add a small cabinet to keep the extra toilet rolls. On top of it, add pretty accents! This can include a candle, bathroom décor piece, a vase, or anything else you like.
Repaint It
Painting is usually one of the cheapest, easiest ways to breathe life into a space. If you're done with the color of your bathroom walls, repaint it to something invigorating and fresh. Pastels, beiges, mints, and soft shades go well with bathrooms, especially small ones.
Get Professional Bathroom Refinishing Done in NY
Stay within your budget and get professional bathroom refinishing done. At Reglazing Plus, Inc., we turn bathrooms into works of art. We're a professional bathroom refinishing, remodeling, and renovation company in New York that offers bathtub refinishing and tile, sinks, countertops, cabinets, and floor reglazing.