A small bathroom can be a challenging space to decorate due to the limited natural lighting and all the fixtures that need to be installed. With a few bathroom renovation tips, you can make your small bathroom look more spacious and bright.
Many small bathroom ideas make up most of the available space and prove that even the tiniest spaces can include bold and modern design elements. Read on to learn about 5 ways to improve your bathroom space.
1. Choose a Monochromatic Scheme
The color you choose for your bathroom can make it look either big or small as the color can reflect the natural light and make the space look wider. It is not necessary to only use one color; you can use different hues of the same color. Choose a soft, neutral color for the best results.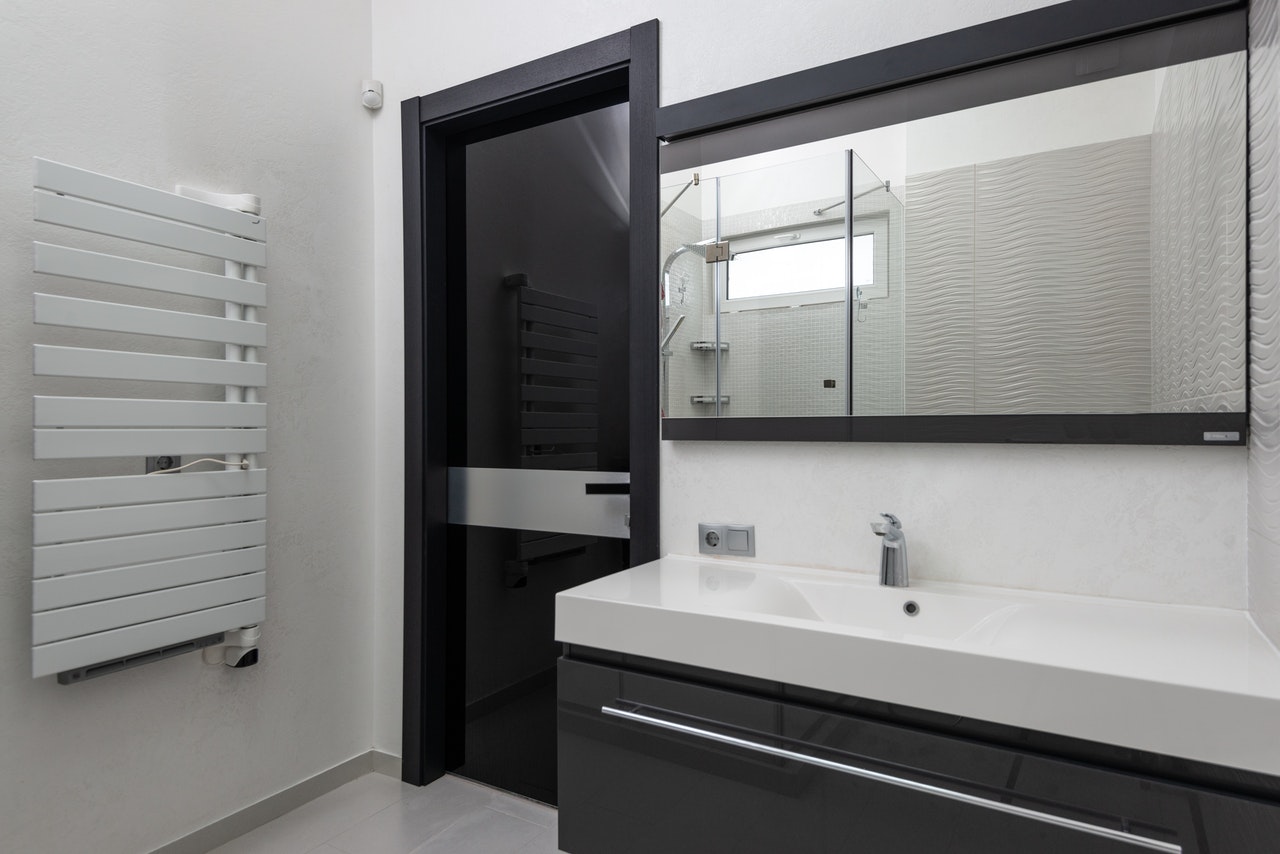 2. Go for Smaller Fixtures  
There are many sizes of sinks, fixtures, bathtubs and toilets available. If there is not enough space in your bathroom, you can try and replace some of the fixtures and install smaller ones. Fo example, you can replace a vanity sink with a pedestal sink to save space.
3. Adjustable Lighting
You can add a dimmer to the lighting options in your bathroom, and you can easily get ready in the morning and relax in the tub in the evening. This will make your small bathroom appear larger.
4. Utilize Space Smartly
Measure the vertical space in your bathroom that is not being used. Most of the time, the space above the bathroom is not being used. If your bathroom has a high ceiling, you can install shelves for decorations or toiletries. You can also use that space for storage cabinets for keeping extra towels, toilet paper and other cleaning stuff.
5. Choose Minimal Obstruction
The floor space of your bathroom can be taken up by trash cans, laundry baskets and scales. You can house these things in another location so that you can move around in your bathroom easily. You can choose a smaller trashcan and place it next to the toilet. While you can place laundry buckets in the adjacent hallway closet or your bedroom.
It is better to have smarter storage solutions for the bathroom to make it more spacious. If you are looking for a bathroom refinishing company in Manhattan, NY, to solve your bathroom renovation issues, you can always contact Reglazing Plus, Inc.
Give us a call today to learn about our bathroom remodeling and renovation services offered throughout NY, including Queens, Brooklyn, New Jersey and Connecticut.