Is your bathroom vanity all stained and messy because you rarely get the time to clean up your space due to a hectic schedule? You're not the only one.
If you're tired of losing your favorite lipstick every morning in the mess on your bathroom vanity, maybe it's time to switch things up a bit with the help of our bathroom remodeling services in Brooklyn, NY.
Here's how you can transform your bathroom vanity to give your dull bathroom a new look.
1. Modify Your Sink
Bathroom sink becomes stained over time due to everyday use—especially if one doesn't have the time to clean them every other week or so.
You can consider installing a new sink to enhance the appearance of your vanity to make it look more elegant.
2. Get a New Mirror
An old, tainted mirror can ruin the look of your bathroom vanity.
Consider getting a new mirror and see the way it transforms your vanity!.
Light plays a key role in making your vanity, and you look appealing—and upgrading to a lower-wattage daylight bulb does just that. Make sure to place it on the eye-level beside the mirror.
4. Add Some Plants to Your Vanity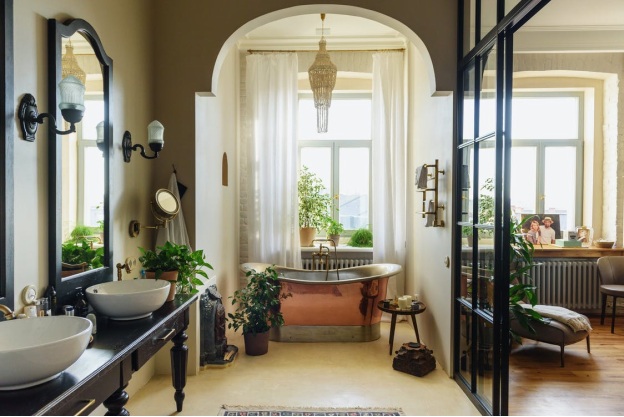 A green little money plant can do a lot for your bathroom vanity. Not only does it add a pop of color to the space, but it also makes you feel much fresher and livelier in the morning.
5. Declutter
No colorful walls or fancy mirror can beat the mess of cluttered bathroom accessories.
So, make sure you remove all the unnecessary products from your vanity and wipe the area clean.
With just a little order, you'll find your vanity looking ten times more attractive than before.
Has your messy bathroom vanity become an eyesore? Don't worry; we've got just the right solution for you.
At Reglazing Plus Inc., we provide bathroom refinishing services at an affordable cost. Our expertise lies in tile and bathtub reglazing and bathtub cutting.
Contact us to learn more about one of the best professional bathroom remodeling services in Brooklyn, NY.