Though bathrooms are arguably the most used rooms in the home, they're also one of the most ignored spaces. This is especially true when it comes to décor and style. Many homeowners believe that whatever fixtures or finishes they have should last forever.
However, this can make the spaces seem dull and boring. After all, older finishes and fixtures can wear and tear over time. Not only does it lower the room's aesthetic appeal, but it also reduces its value.
That's why we're listing the top bathroom trends of 2023 to refresh the design of the room in simple and easy ways. If this piques your interest, keep reading to learn more.
Go For Tub Cuts
Reglaze Tubs and Tiles
Though the overall design is highly important, it's also vital for homeowners to pay attention to the details of the finishes. This is especially true regarding the condition of the tubs because they're considered the center of attention for bathrooms. By reglazing them, you can make the room's focal point seem brand new and stand out. It's also a highly affordable way to refresh the look of your bathroom without wasting money on bathtub replacement.
Amp Up Decorative Lighting
2023 will be all about decorative lighting when it comes to bathroom trends. Designers keep adding more decorative lighting to these spaces, from crystal chandeliers and lanterns to antique scones and light tubes. Not only does this help elevate the aesthetic appeal of bathrooms, but it also helps make them look more spacious by adding visual depth.
Add Brassy Metallic Accents
Incorporating brassy and metallic elements into designs is expected to be a major bathroom trend in 2023. That's because metallic hardware and fixtures in gold, bronze, and champagne shades can help add contrast to light or dark tiled spaces.
Light Colors Are Still in Style
Light colors are still one of the biggest bathroom trends in 2023. Most designers are going for softer hues such as cream, taupe, and warm wood to keep the essence of modern design elements. However, if you want to change the color of your bathroom, we recommend our reglazing services to change the color of the tiles and make them look brand new.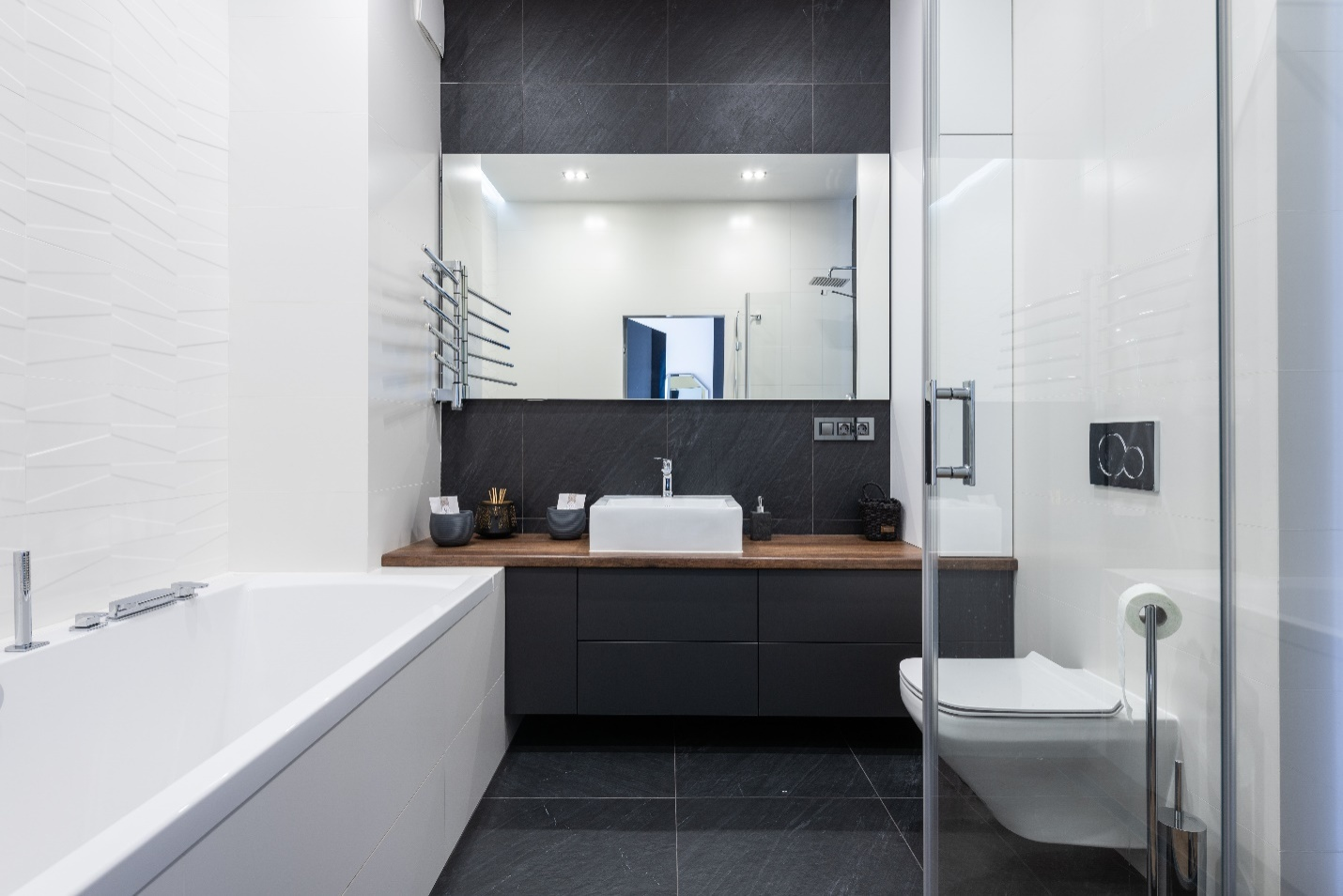 Which new bathroom trend of 2023 is your favorite?
If you're ready for the new year and want to alter the appearance of your bathroom space, contact our experts now at Reglazing Plus Inc.
We are a renowned bathroom refinishing company in NY that provides various services when it comes to affordable remodeling. Our technicians are popular among our clients for their professionalism and expertise. You can contact us for services like tile and bathtub reglazing in NY as well as tub cuts.
Reach out to us and book an appointment to start your bathroom renovation in Brooklyn today.