Bathroom remodeling can be costly and frustrating for homeowners. Modern remodeling culture usually makes it look like bathroom remodeling includes ripping out everything and installing new things. However, an attractive yet budget-friendly bathroom refurnishing is attainable. Read on to learn about some easy and affordable bathroom renovation tips.
Lookalike Materials with Lower Cost
To save more money, it is better to retain and refurbish your bathroom's existing material. However, If you wish to change a few things, opt for inexpensive alternatives that look beautiful and expensive. For instance, choose luxury vinyl flooring instead of expensive real wood flooring.
Don't Replace the Tub; Refinish it
Think of tub replacement as a last resort from a cost-saving perspective; try refinishing or reglazing the bathtub instead. If the main issue with your bathtub is cosmetic, like some cracks or a yellow surface, the bathtub can be refinished.
Install New Hardware to refresh Cabinets
Installing new cabinets can be very expensive. An easier and less expensive way is to install new hardware to make the cabinets more lively. To make the overall process smoother, make sure that the alignment matches the holes on the cabinets so that new holes are not drilled.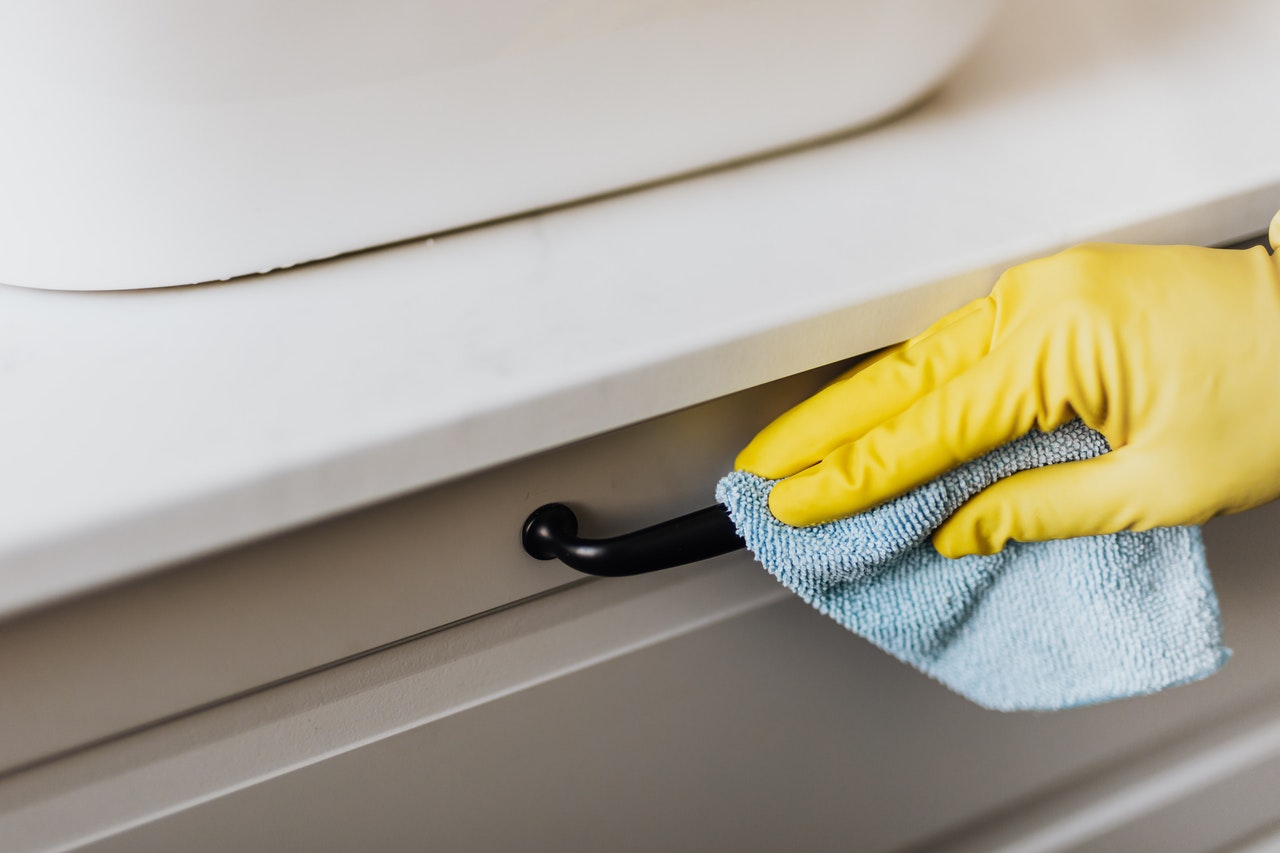 Go for a Pre-Fabricated Shower
One of the most expensive things is to hire a professional and build a custom line shower. While already existing tile showers can be beautiful and unique, think of a pre-fabricated shower unit that is budget-friendly. For this, fusing a poly shower pan with tiles can be budget-friendly. Installing a new tiled shower pan requires professionals as well, which makes it expensive.
Paint the Interior Yourself
Painting your bathroom's interior on your own does not require much skill. Painting larger spaces like the whole house requires professional help, but bathrooms are small spaces, and most of the walls are covered with mirrors, cabinets, tiles, bathtubs, and showers. Only a few empty square feet are left to paint.
Install Bathroom Top and Vanity Yourself
The bathroom vanity and tops are mostly assembled, and only a little work is left. You can buy completely assembled vanity tops and bathroom units and install them in the bathroom in a few hours only. Vanity units come in many sizes, and you can also buy coordinating counters with sinks fused into them. This will save you the time and money invested in sink installation.
If you want to remodel your bathroom but do not want to spend thousands of dollars on an entire overhaul. Looking for budget-friendly bathroom renovation services that are light on the pocket? Reglazing Plus, Inc. is your one-stop solution. We are a bathroom remodeling business in NY providing bathtub reglazing and liner services to our customers. Call us to revitalize your bathroom at budget-friendly costs.