Modern bathroom designs are more focused on producing a cleaner, simpler, and minimalistic outlook. You don't necessarily have to have a large space to create a luxury bathroom. With the right additions and design, even compact bathrooms can be transformed into modern spaces.
That being said, let's explore the design ideas that you can use in your next bathroom remodeling, NY, project.
Top 3 Modern Bathroom Designs for Your Next Remodeling Project
Here are some of the best ideas that can refresh your bathroom's outlook, making it appear more modern and stylish:
1. Separate the Dry and Wet Areas
Slipping and falling accidents mostly occur in the bathroom, leading to painful injuries. Instead of only focusing on luxury or modern design, you should also consider safety and functionality when planning your bathroom remodel.
Ideally, the wet and dry areas of your bathroom should be segregated. The wet areas are your shower or bathtub. If you have both, consider aligning their placement in case you're short on space. On the other hand, larger spaces will give you more room to place them separately. But make sure their placement is away from the dry areas of the bathroom. You may use shower curtains or glass partitions. This gives your bathroom a modern flair and also preserves safety and functionality.
2. Choose Your Tiles Wisely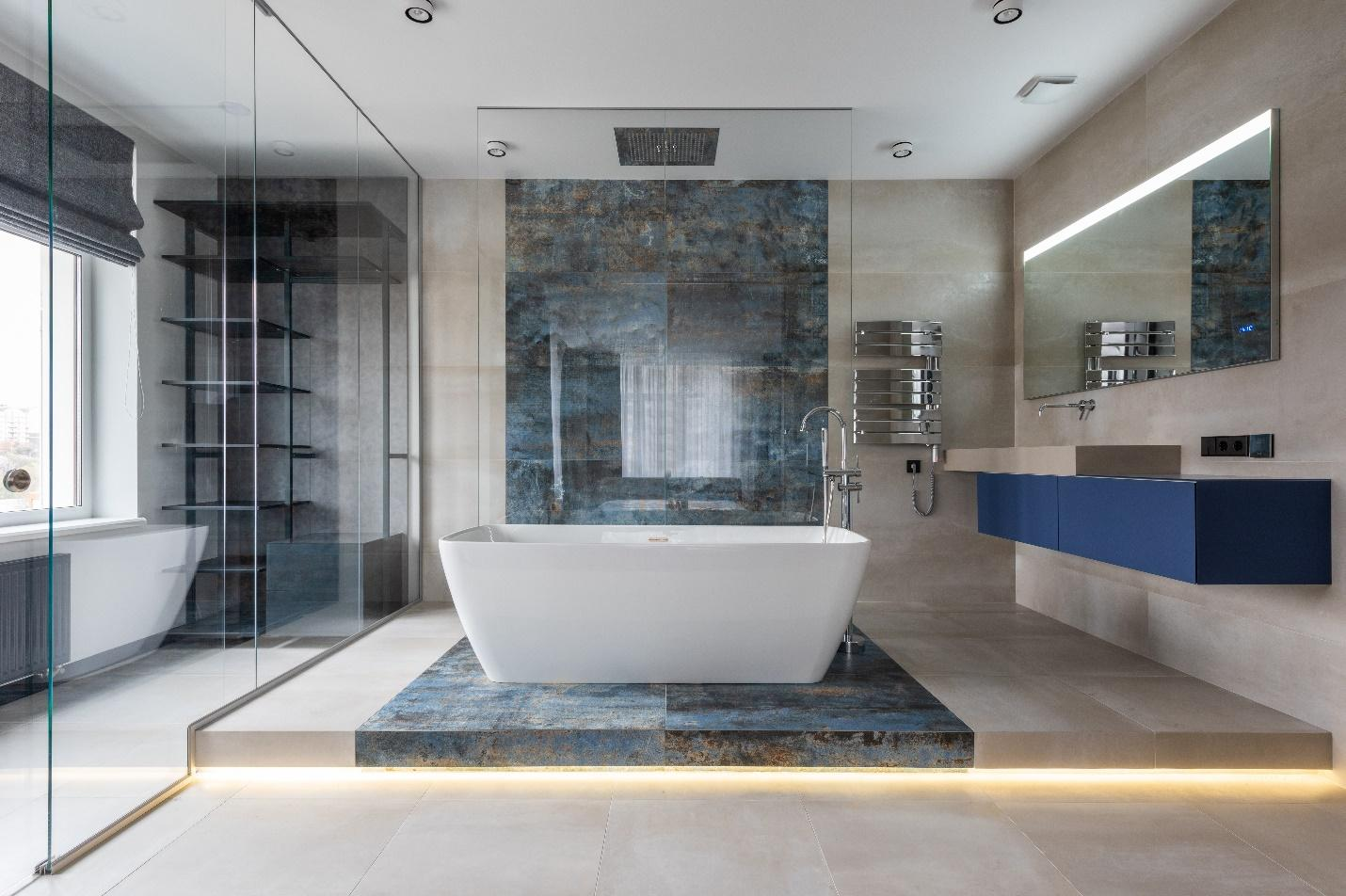 One of the best ways to make your bathroom appear modern is through the tiles. Consider experimenting with tiles with bolder patterns and colors to complement light-colored bathroom fixtures. However, if your bathroom doesn't have much space, keep it simple. Adding patterned tiles can make your private space come off as crowded. Instead, pick simple textures. Remember, modern designs are all about simplicity. But you can play with different combinations to create a striking space when you have a large room.
3. Keep Your Bathroom Uncluttered
Since modern bathrooms are all about open and clean spaces, you must keep the freshly renovated bathroom decluttered. Consider adding cabinets, shelves, and drawers to store your bathroom essentials. Don't worry if you're short on space; closed vanity units and corner shelves can easily fit into compact areas and store quite a lot of stuff, allowing you to keep your bathroom clean, organized, and mess-free.
Get Started with Reglazing Plus
Ready to implement modern bathroom designs to create a luxurious private space at home? Reach out to Reglazing Plus. Our team can help recreate your vision, resulting in the creation of dream bathrooms. Call us at (866) 399 – 8827 to get started today. We provide bathroom remodeling services in Brooklyn and the Greater New York City Metropolitan Area.
We can also help you with bathtub refurnishing; contact us today.