Like many things in a bathroom remodel, there are many factors to consider choosing a bathtub. Some possible considerations include your shape preferences and size limitations for your perfect bathtub.
Keep reading this post and create a quick checklist before you go bathtub shopping!
Choosing The Right Bathtub For You
1. Measure Your Bathtub Space
Your bathroom space is the most important factor in determining the size of your tub. Size limits and fixtures usually leave one spot in the bathroom suitable for bathtub placement. Take accurate measurements to avoid additional alteration costs. An inch or two can make a huge difference so tread carefully.
2. Consider Your Style
Your preferences need to be based on your height, age, body type, and mobility. It makes no sense to install a tub that is too small for you. A bathtub is meant to help you relax, so consider all dimensions before picking a bathtub. You also want to choose a bathtub color that matches the overall bathroom theme.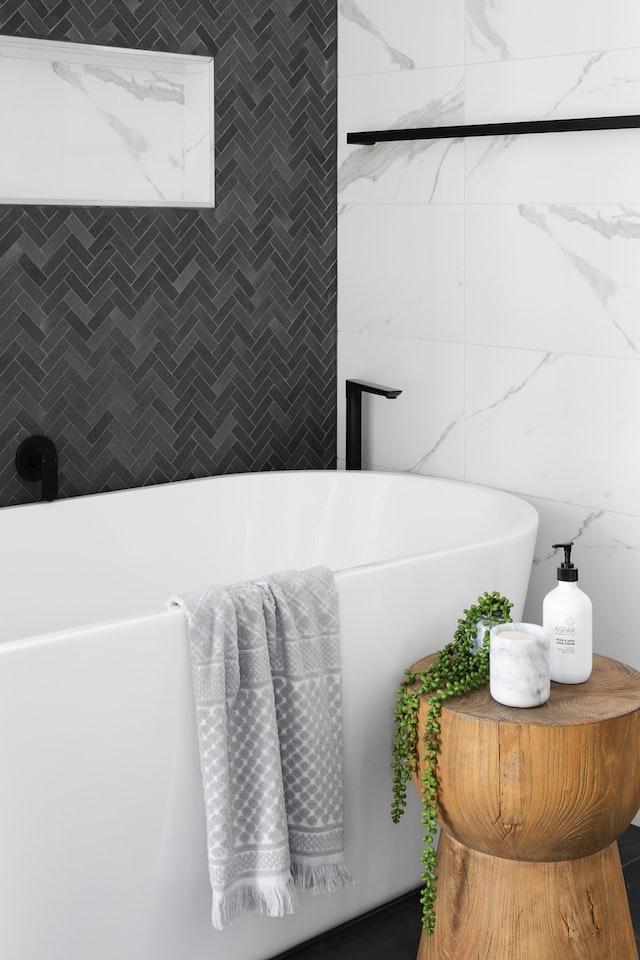 3. Pick An Exterior Material
Bathtubs are made of many different materials. Each building material has its own pros and cons, but you have to choose what works best for you. Depending on what makes you comfortable, you can choose an acrylic surface, gel-coated fiberglass, or enameled cast iron. The cost would also be a deciding factor here, so compare your options for good value options. Ceramic or porcelain bathtubs are great if you are someone who opts for frequent bathtub reglazing.
4. Consider Walk-In Tubs
You can convert your existing bathtub into a walk-in tub to make the most of your space. A bathtub conversion retains the luxury, substantiating your bathroom renovation project with a great new look. Also known as a no-barrier shower, a walk-in shower is a much safer option if you have children or older individuals at home.
You can customize your bathtub at your convenience before getting it installed. Your space, personal preferences, and luxury options are all important considerations before investing in a bathtub.
Hire Professional Bathtub Reglazing Services!
Our bathroom and bathtub reglazing services, with the help of professionals, add a new glow to your space. If you are looking to hire experts for your bathroom remodeling needs, Reglazing Plus Inc. is your ultimate choice.
We are based in Manhattan, and our services include everything from bathtub refinishing to tub cuts to add a new touch. You can contact us or find out more about us here.