People with restricted mobility find it challenging to step into a traditional bathtub. Fortunately, there is a solution for people who wish to take a long bath but can't do so with a standard tub. These solutions are walk-in tubs and tub cut-outs.
While both tubs make bathing more accessible, they vary in ease of use, features, and cost.
Tub Cut-Outs
Tub cut-outs are an economical and quick option that converts traditional bathtubs into step-in showers. It involves removing a portion of a bathtub's sidewall and placing a watertight cap over it.
Tub cut-outs reduce about 6 ½ inches of the height of the tub's sidewall, allowing people to lift their foot just enough to enter the tub. Watertight caps allow individuals to bathe instead of showering. These caps prevent water from spilling onto the floor.
Tub cut-outs are more affordable than walk-in tubs. They can be designed on materials like iron, steel, or fiberglass.
The drawbacks of tub cut-outs are:
Transferring from a wheelchair is not ideal in tub cut-outs.
People with disabilities might find it challenging to get out after a bath. Therefore, handlebars are recommended.
Water needs to be drained before you can step out of your bath. This can leave you exposed to the cold for several minutes.
A tub cut-out can't be used with lined bathtubs or whirlpool jets.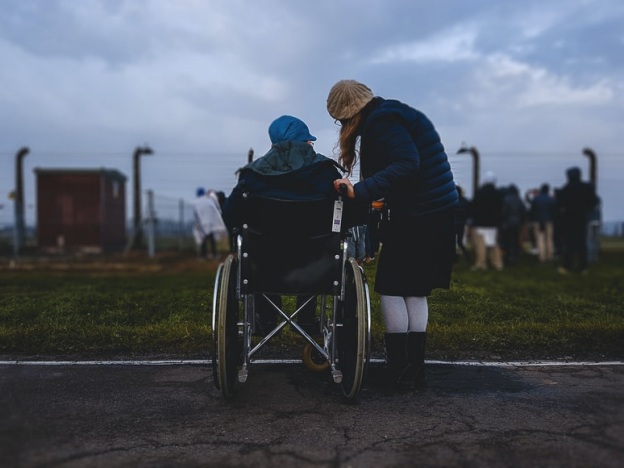 Walk-in Bathtubs
A walk-in tub is more vertical than horizontal. It is about 14 inches deep and can fill up to 48 inches of water. Walk-in bathtubs allow people to immerse their bodies in the water. Compared to tub cut-outs, walk-in tubs allow people to sit while bathing.
Walk-in tubs are also more efficient than cut-outs because they come with heated seating and hydrothermal jets and offer individuals a more relaxing bathing experience. Some vertical components installed in walk-in tubs are anti-scald valves, seating, steps, anti-slip flooring, and a watertight door.
The warm water option in walk-in tubs allows disabled people to soothe their cramped muscles and aches. The hydrothermal jet reduces ulcers and inflammation among people, improving their health.
Both walk-in tubs and tub cut-outs can last 10-15 years if properly maintained. Proper bathtub reglazing is required to ensure your bathtubs have a long lifespan.
Following are the drawbacks of using a walk-in tub:
Compared to tub cut-outs, people bathing in a walk-in tub will have to wait longer to get out because of more vertical space.
Water takes 10-15 minutes to drain completely.
Walk-in tubs lack temperature control options. You can't access hot water unless you occupy the seat and close the door.
Based on your budget, usage, and accessibility, you get to decide which bathtub would best suit your needs. To install a walk-in tub or a tub cut in New York, reach out to us. Reglazing Plus Inc. will ensure people with disabilities can enjoy safe, warm baths.